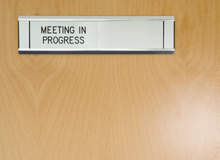 Sharps incidents occur daily and for a number of reasons. While every precaution possible is taken to try and cut rates of injury they do occur. However, as important as it is to provide the safest working environment, it is just as crucial to support staff through the days and weeks following. A concoction of drugs is often needed to be taken as well as, in some cases, extensive counselling.
What are the support networks in place and what is good practice? A number of steps that can be taken by employers to ensure that staff are able to carry on with as little disruption to their lives as possible while still appreciating that the emotional stress needs to be managed.
Typical injury scenario
It is Monday, a very busy day at the clinic that you are working at. You have been working with that little elderly lady that comes in frequently. Now, while drawing some blood from her, she has a small convulsion and her arm jerks causing the needle to withdraw from her arm and stick you in the palm of your hand! You are in shock!
You look at your glove and see a trickle of blood flowing underneath it. You grab a colleague to assist with your patient and after she has been taken care of you stop and look at your hand. Panic starts setting in. What do you do?
"Ensure that staff are able to carry on with as little disruption to their lives as possible, while appreciating that the emotional stress needs to be managed."
Wash first, think later. Experts tell us that the first thing that should be done is to immediately irrigate the puncture site and then wash it liberally with soap and water. Some experts recommend washing with chlorhexidine solution. Mucous membranes or conjunctiva should be irrigated liberally with large quantities of water. Bleeding should be encouraged for puncture wounds. Whatever you do, do not suck the puncture site trying to pull blood from the puncture wound.
Assess the situation. The incident should be reported immediately to your supervisor who will help you assess the risk. Obtain information from the patient and the patient's chart. Make sure that you document the circumstances, brand of syringe and so on. This documentation will probably come in handy later.
High-risk exposures. If the exposure of body fluids involved cutaneous injury, broken skin or mucous membranes, the rest can be considered a high-risk exposure. Exposure to blood or other bodily fluids from a subject known or suspected to be at high risk of being infected with a range of blood-borne viruses is also considered high risk.
Low-risk exposures. These would include the exposure of intact skin to any contaminate body fluids. It would also include the exposure to bodily fluids other than blood, for example faeces, vomit, saliva or urine. Additionally, it would include exposure to blood or bodily fluids from the source that is known to be negative for blood-borne viruses.
Take immediate action. In addition to liberally washing and irrigating the puncture wound, it is fairy important to take immediate action based on the results of the risk assessment. It is critical to seek medical attention as soon as possible. If the patient has HIV acute seroconversion syndrome it is essential that therapy is started as soon as possible, preferably combination therapy and or immunoglobulins within two hours post-exposure.
Know the risk of infection. Fortunately for most clinicians, the actual risk of seroconversion conversion following blood-borne pathogen exposure from a needlestick is extremely low. The most common blood-borne pathogens include HIV, hepatitis B and hepatitis C, and the most transmissible of these viruses is the hepatitis B virus.
It has a risk of infection following exposure of 6–30%. Fortunately, clinicians who have had a hepatitis B vaccination are practically immune. Hepatitis C infection following a needlestick injury is around 1.8% and the risk of becoming infected with HIV is 0.3%. The chance of transmission occurring is dependent on several factors, including the viral load of the source person at the time of exposure and the volume of infected blood that was transferred.
Although statistics are on your side, this does not lessen the anguish of sustaining a needlestick or other sharps injury. These injuries caused a lot of mental stress and anguish to individuals. If the distress is significant, seek professional counselling to assist.
Follow the results of patient's blood test. One of the most important issues is to find out the results of the source patient's blood results. As the testing comes back for hepatitis B and C and HIV, it is a great source of relief when they come back as negative results.
Obtain and follow up blood tests. It is imperative that the blood tests are followed up as required. Seroconversion typically occurs by three months and almost always by six months. It is important that tests are completed at three, six, nine and 12 months. After a year of testing, if all tests have been negative, healthcare workers are given a clean bill of health.
How to look at patients. It is important for clinicians to always observe universal precautions. Every single patient that you look after should be considered to have HIV, hepatitis B and hepatitis C, as this is the only way that you will learn how to protect yourself accordingly. Precautions include:
washing your hands each time before you touch the patient
wearing gloves
using only safety products − encouraging your institution to use only safety products
after use, putting needles into a sharps container in one motion, not setting them aside to be placed into the sharps container later
never recapping a needle.
Stay safe: products for use
Level 1: sharp-free products
The broad bottom base consists of products where the sharp has been eliminated completely. In other words: no needle, no risk. Examples of products in this category would include needleless IV connectors, needleless jet injectors for medication delivery and so on.
Level 2: passive products
The next level up consists of passive safety products. No active participation by the clinician is required to activate the safety mechanism. Clinicians use the device as they normally would and the safety mechanism is automatically activated. There are no buttons to push or levers to activate, for example auto-retractable syringes. Although the product safety activation is done without active participation by the clinician, there still needs to be both audible and visual feedback that the
safety mechanism has been activated. Since the OSHA Bloodborne Pathogen Standard was implemented, the number of safety-engineered sharp devices that have been developed has grown rapidly.
Level 3: active safety products
The third level consists of safety products that require activation of the safety feature by the clinician. An example of an active safety product would be a needle that requires the user to manually push a button, push a lever, adjust a shield or twist the barrel in order to activate the safety feature. The active safety product, as with the passive safety product, needs to have both audible and visual feedback that the safety mechanism has been activated.
Level 4: no safety product
The final tier of the pyramid is occupied by standard scalpels/syringes, etc. with no safety features. They should not be used if there is an acceptable alternative.
Regulation and prevention
I would strongly encourage healthcare workers throughout Europe to join together in pressuring governments to require the use of safety products throughout the EU. Too many clinicians are injured by needlestick and other sharps injuries each year. Needlestick injuries do not have to be part of the job.
"Facilities should do everything they can to provide the proper support of clinicians injured while in the course of duty."
I remember that I received my first contaminated needlestick in the mid-1980s while working for a medical device company. Although I never received any treatment for the needlestick injury, my wife and I were both concerned about the possibility of getting HIV and hepatitis. Fortunately for us, the worst part of the experience was the horrendous wait to find out if I had acquired a blood-borne pathogen disease.
In September 1998, California became the first state of the US to enact a law aimed at protecting healthcare workers from exposure to blood-borne diseases such as hepatitis and HIV. The bill was introduced after a series of articles appeared in the San Francisco Chronicle asserting that 1 million healthcare workers are injured in the US each year as a result of needlesticks. Since then many additional states have passed Needlestick Safety Legislation. In addition, a number of other states have introduced needlestick safety bills. In November 2000, President Bill Clinton signed into law the Needlestick Safety and Prevention Act.
The revised Bloodborne Pathogens Standard went into effect on 18 April 2001. New requirements included the use of needleless systems, products with engineering controls (sharps disposal containers, self-sheathing needles, safer medical devices such as sharps with engineered sharps-injury protections) that isolate or remove the blood-borne pathogen hazard from the workplace. Since the OSHA Bloodborne Pathogen Standard was implemented, the number of safety-engineered sharp devices that have
been developed has grown rapidly.
Institutions should do everything they can to implement the use of safety products and there are a number of websites that are available to find safety products. Using safety products can help reduce or even eliminate many of these injuries. I have frequently mentioned my concept of a 'pyramid of safety' to prevent needlestick and other sharps injuries. The concept is basically this: picture a pyramid with a broad base. The higher you go up the pyramid, the more danger you have of a sharps
injury occurring.
It is imperative that healthcare facilities do everything they can to minimise the number of sharps injuries and blood-borne pathogen exposures that occur on a daily basis. They should take every precaution to cut injury rates. Facilities should do everything they can to provide the proper support of clinicians injured while in the course of duty.
They should provide counselling for those that are struggling with depression or anxiety from the needlestick injuries. But most importantly they should do everything within their power to remove conventional sharps from their institution and replace them with safety products. Safety products save lives.