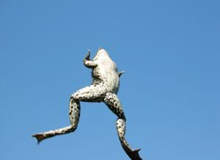 The debate over which approach is best – single-vendor versus multi-vendor contracts – to meet all of your imaging needs is an over simplification. To begin with, rarely is it even possible for a single vendor to meet all imaging needs for one department let alone across a network of hospitals. All companies typically have some gaps in their product lines or have some offerings that are not competitive at certain periods of time. Thus, at a minimum, it is necessary to have some exceptions, or 'carve outs', to a single vendor contract.
Making wise purchase decisions is more critical – and challenging – than ever in today's economic climate. Capital funds have been slashed or eliminated within many healthcare institutions. Simultaneously, vendors face challenges to meet sales quotas while reducing their internal costs. The net result is that all too often many important factors that will ultimately impact an organisation's success are either under-emphasised or overlooked altogether during the purchasing phase.
"Magnetic resonance imaging (MRI) scanners first introduced for whole body scans in 1977."
Many vendors or one?
If purchase price alone is the key factor in making purchase decisions, one can frequently get the lowest price by letting many vendors compete for an order. However, a purchase decision should not be based upon price alone, but instead a combination of four factors: technical specifications, operational considerations, life-cycle costs, and terms and conditions.
While having many vendors compete for an order might lead to the lowest purchase price on an individual item, the opposite might also be true. For example, if one has a good relationship with a vendor, circumstances do arise when it's possible to pass on special offers to favoured customers.
One example is when vendors have excess inventory to move, or better yet, have orders that have been cancelled or new, leased equipment in hospitals or imaging centres that are closing. When any of these situations occur, it is possible to obtain the equipment at steeply discounted prices because vendors do not want it returned. If a buyer is able to take advantage of such scenarios, major savings can be realised.
How well do you
really

know your competitors?

Access the most comprehensive Company Profiles on the market, powered by GlobalData. Save hours of research. Gain competitive edge.
Company Profile – free sample
Thank you!
Your download email will arrive shortly
Not ready to buy yet? Download a free sample
We are confident about the unique quality of our Company Profiles. However, we want you to make the most beneficial decision for your business, so we offer a free sample that you can download by submitting the below form
By GlobalData
Emphasise state-of-the-art equipment?
A common argument for selecting various vendors is that it provides the opportunity to always acquire state-of-the-art imaging equipment. However, the term 'state-of-the-art' is quite often sales jargon that has very little meaning. In most cases, sales representatives use it to describe a new offering that simply has some new bells and whistles added to their existing product in order to imply that all other equipment is obsolete. One must be careful to determine if these new features are of true value to your institution, and secondly, if so, how long will it be until another vendor copies or leapfrogs the technology.
"The MRI market is worth $5 billion."
Having a true partnership relationship with a vendor has many benefits, which can include influencing the development of upgrades to existing technology or the development of new technologies specifically tailored to individual organisation's needs.
Why most partnerships fail
Partnerships with single vendors typically fail for one of two reasons. The first is that there never was a true partnership relationship to begin with. Often, the 'partnership' formed was for the purpose of the buyer achieving the lowest price on a single purchase, and when the next purchase order is issued it will once again go to the lowest bidder. Secondly, vendors are frequently caught in a difficult situation, wondering whether to extend their best pricing to someone they know will buy from them, or offer it to a major account they want to penetrate and who currently has a relationship with a key competitor. All too often, they give the better price or deal to the major account they want to penetrate. Many partnerships with vendors fail for the same reasons as many marriages: after a while, the relationship is taken for granted and it dwindles. It takes effort to make any relationship work and there must be give and take.
A good question to address when considering changing to a new vendor is: 'If you have a good relationship with one vendor, how will buying from other vendors affect your relationship with this vendor?' Selecting equipment on price alone and involving new vendors will likely increase the cost while simultaneously reducing the quality of applications and service support one receives from an existing vendor because they will ask themselves: 'Where should I send my best service representatives and applications specialists and provide free upgrades, etc? To an account we have a good relationship with or one that no longer buys from us?' The answer is obviously not the latter in most cases.
Questions to answer before purchasing
There are five questions that you should ask yourself before buying. They are:
1. Are you extracting the full potential from current equipment?
One reason for technology not being used to its full potential is that the only formal training the staff received was carried out during the first few weeks of training. Since then, they have received little if any further training. If additional training has been given, it is most often provided by different applications specialists who are not familiar with either those whom they are training or the training that has occurred previously. Another factor that contributes to less than optimum use of current technology is that quite often those who received the initial training are no longer operating the equipment.
Most sites rely too heavily on the equipment supplier alone to provide the majority of user training. Creating partnership relationships with vendors is recommended, but it is unrealistic in most cases for them to meet all your training needs. In fact, in today's economy vendors are taking a hard look at how much training they include at no charge to their customers.
It is advisable to not only optimise the value of training given by vendors, but also to network with: other sites using the same technology, sites that use competitive equipment, and possibly independent organisations that can provide value-added services to help maximise the use of your technology.
2. Does your current equipment need to be replaced?
While in most cases new offerings may have features that are different from the current system, the question needs to be addressed whether or not these features can be cost-justified and will actually be of value. Additionally, whether or not one should buy a product now or wait for the company to develop their technology further, or even wait for a competitor to leapfrog them, also should be addressed. Another common mistake is to label equipment obsolete based on accounting tables that project the useful life for imaging technologies. In many cases, these tables are actually recommended for calculating depreciation and are in no way related to the actual useful life of the system.
"Traditionally, MRIs rely on a magnet, normally with a field strength of 1.5 Tesla."
It's also possible that an institution is not even aware of upgrades that are available from the original equipment vendor or options from third parties that may enable new procedures to be formed or greatly increase throughput for a much lower cost that acquiring a new system.
Maintaining good communications with your vendor is encouraged, but one must keep in mind that their primary goal is to sell new equipment to maximise the return to their shareholders. With this in mind, networking with others who are interested in maximising the use of your technology, and participating in continuing education programmes are great ways to keep abreast of the true value of technology developments and how to maximise the use of installed equipment.
3. Should you consider pre-owned or refurbished equipment?
There are alternatives to buying new equipment, and just as car buyers can purchase 'certified' automobiles offering performance and luxury at a steep discount from high-end car makers, organisations can acquire technology that has been pre-owned. However, caution is needed, particularly if buying directly from another healthcare institution or through an independent third party. Not only should one be aware of the past performance of the system, but many details regarding the costs of de-installing the unit, transportation, reinstalling it, its warranty and service costs must be taken into consideration. For example, the replacement of items such as a new X-ray tube for a radiographic system can easily double the price of the system in some cases. On the other hand, there are some great opportunities for a healthcare institution to acquire equipment at substantial savings. Such opportunities can occur when a vendor introduces a new product. For example, when the new product in installed within a large healthcare institution or a showcase site, the existing equipment, which in many cases is still current technology for many other institutions, must be disposed of. Those who are given the first opportunity to acquire this technology are generally those with whom the vendor has a working relationship. Likewise, vendors occasionally have orders that are cancelled before the equipment is delivered or is on lease at hospitals and imaging centres that close. Once again, those with whom the vendor has a strong working relationship are typically given first opportunity to acquire such equipment.
4. How many vendors should you consider?
When first beginning the purchasing process it is advisable to have some knowledge of all the products on the market that meet your organisation's requirements, so that as the process moves forward it is possible to justify to administration and others why a particular vendor and model have been recommended. Once familiar with what is available, narrow your selection to three vendors as things progress toward a purchase agreement. Too many individuals make the mistake of prematurely announcing that only one product will meet their needs only to change their mind as to what product they want, or worse still, have their preferred vendor be acquired by someone else or go out of business altogether.
5. What is the best way to narrow the field and prepare for final negotiations?
One solution for narrowing the playing field and preparing for final contract negotiations is to develop a scorecard of some type, such as that seen in Table 1 (previous page). Four categories that should be taken into consideration are shown, and the example is intended to illustrate how a scorecard can be used to narrow the list of vendors down to a final recommendation. The four criteria for arriving at a final equipment recommendation are:
Technical specifications: The significance technical specifications have for an individual organisation's situation and the true benefit that can be derived from them.
"The initial results from the volunteer's lower leg and foot demonstrated more extensive coverage than was possible with a traditional detector."
Operational considerations: Relates to issues such as an understanding of the procedures that can and will be performed, ease of operation, throughput that can be achieved and other operational characteristics.
Return on investment (ROI): The importance of the purchase price is similar to that for a razor: the real cost from buying the razor blades. Likewise, the costs for equipment upgrades, service contracts and overtime billings often far outweigh the initial cost of the equipment.
Terms and conditions: Should include a description of mutual expectations, how to measure them, fair recourse if these expectations are not met, and who determines when these penalties are due.
Conclusion
In today's economic times, one should avoid placing too much emphasis on issues such as acquiring 'state-of-the-art' equipment and/or making purchasing decisions on the price of equipment alone. Instead, first make certain that results are maximised with the current technology, and do everything possible to make smart purchasing decisions.
History of the MRI scanner
1952 – Magnetic resonance phenomenon first discovered by Felix Bloch and Edward Purcell
1973 – Magnetic resonance imaging first demonstrated on small test-tube samples
1975 – Imaging using phase and frequency encoding and the Fourier Transform first demonstrated, techniques that will become the basis of current MRI techniques.
1977 – MRI for the whole body first demonstrated
1987 – Echo-planar imaging first used to perform real-time movie imaging of a single cardiac cycle
1993 – Functional MRI developed, allowing the mapping of the function of the various regions of the human brain
1999 – First portable MRI technology developed
2009 – Wave propagating MR techniques first developed at ETH, Switzerland