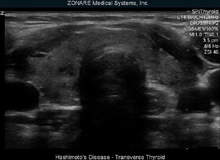 With costs coming down, radiology capabilities of hospitals in the UK have been experiencing a period of flux as technology that was once only available in specialist units is being rolled out for more general medical care. And the benefits are being seen in numerous areas of practice.
For example, waiting lists for an MRI scan could be more than a year for non-urgent cases but now, with such scanners being made available locally, the waiting lists have come down to a matter of a few weeks.
"It used to be ridiculous," radiologist Dr Adrian Thomas, who is the honorary librarian and archivist for the British Institute of Radiology, says. "But the specialist technology is now coming to more general hospitals. Waiting for months is a thing of the past."
"To overcome the shortage of trained radiographers, the UK has set up specialised training academies."
Changes from the introduction of digital technology to combined machines have really been driving the area of radiology forward, so much so that the only real problem perceived now is finding the workforce to man such machines.
To overcome the shortage of trained radiographers, the UK has set up specialised training academies.
These students will learn about the new technologies being invested in by hospitals today, from combined-purpose machines to new digital capabilities.
How well do you
really

know your competitors?

Access the most comprehensive Company Profiles on the market, powered by GlobalData. Save hours of research. Gain competitive edge.
Company Profile – free sample
Thank you!
Your download email will arrive shortly
Not ready to buy yet? Download a free sample
We are confident about the unique quality of our Company Profiles. However, we want you to make the most beneficial decision for your business, so we offer a free sample that you can download by submitting the below form
By GlobalData
Here, we offer a rundown on the advancing space of radiology and how this differs from equipment of the past.
The combined result
CT scanners have become available around the clock at many hospitals, which means if someone is admitted, say with severe abdominal pain, they can have a CT scan rather than an exploratory operation. Also common today are CT scanners combined with positron emission tomography.
"This is good for patients with lung cancer," Thomas says. "You can diagnose it and see how far it has spread. You can make mistakes using conventional X-rays for this."
There are many benefits from using such an approach – and still more to identify, which physicians coming across new discoveries in this space as the technology becomes more mature. Combining MRI with CT scanning is leading to breakthroughs in the identification of parts of the brain that are active, particularly for patients who have had a stroke, for example.
"CT scanners have become available around the clock at many hospitals."
"A lot of work has gone into doing this for heart disease," says Dr Thomas, "but not into strokes, but they are now trying to image this as well."
The UK has been planning to set up CT scanners in a number of stroke hospitals, where patients can have a CT scan within an hour to see if a more detailed scan is required. The plan is for these to be rolled out in the next year to 18 months, with London alone getting four or five units.
Going digital
Another big change across all areas of radiology has been the move to digital imaging. In X-ray departments, for example, old film plates have been replaced by computer images, freeing up storage space and making the procedure more efficient.
Where this has been slower to happen has been with mammography but this is now being implemented in the UK, according to Kings College Hospital consultant radiologist and director of the south-east London breast screening programme Mike Michell. "Breast imaging has lagged behind because the techniques to provide the detailed images we need have taken longer to develop," Michell says.
Going digital has created opportunities for doing more with the data using advanced processing techniques, including tomosynthesis. Tomosynthesis can overcome constraints with a two-dimensional scan that shows normal tissue superimposed over each other, making abnormalities difficult to see or hidden altogether. It allows the breast to be looked at as a series of slices, similar to what happens with CT and MRI scanning. Because the breast can now be looked at in thin slices, there is no problem with overlapping tissue.
"We are still in the experimental stage with this," Michell says. "There are some centres in Europe using it for clinical practice and others are carrying out trials. We started a trial at Kings College in January and have just presented our first results at a conference in Belfast."
"Another big change across all areas of radiology has been the move to digital imaging."
At present, because the hospitals are still in the process of changing from film to digital there has been limited opportunity to take this further. It is only being used in high-risk cases or where there are other medical conditions that make it advantageous.
However, the early results have been good and once the move to digital has been completed its use is likely to become more widespread.
From digital to ultrasound
Ultrasound is another area that is being changed by the advent of digital technology and, just as importantly, advances in signal processing techniques. Most existing ultrasound machines use what is known as a beam formation to make the scans line by line. This is a slow process and produces a very noisy image with only about 10% of what is scanned being usable.
Digital imaging has changed all that by allowing the image to be taken in one block and then digitised. A number of large blocks that overlap are acquired and then a maths processing technique is used to create the final image.
To acquire a two-dimensional image using this method is about ten times faster but to acquire a three-dimensional image is 100 times faster. The electronics to achieve this are also much smaller than a traditional ultrasound machine and significantly about half the price, yet produce a better image.
"Ultrasound is another area that is being changed by the advent of digital technology."
Such is the technology's popularity that manufacturer Zonare Medical Systems has become one of the fastest-growing medical companies in the US.
In the UK, the system is taking longer to take off but there are still about 100 installed, according to ultrasound manufacturer Zonare managing director David Thomas.
"We came up with a completely different way of acquiring the data," Thomas says.
"Because you still have the raw data from the original scan, you can run different processes on it to look at what has been scanned in different ways. It gives better contrast and a more accurate representation of what has been scanned."
From combined technologies to new digital capabilities, radiology is finding more and more uses in the hospital environment and opening up new career paths for those seeking roles in medicine in the UK and wanting to diversify across the continent.