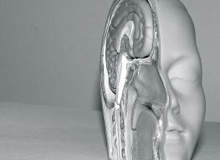 Because improving healthcare standards have led to an increase in the survival rate and longevity of patients suffering from major trauma, and also because of the prevalence of chronic diseases, rehabilitation experts are asking patients to take more responsibility for their care. Hospital stays are also getting shorter – days and weeks rather than months.
As part of this extended patient's role, rehabilitation practitioners are becoming increasingly aware of the effectiveness of a holistic approach. Factors such as ease of access to treatment and lifestyle are being incorporated as part of the rehabilitation plan. One tool proving particularly effective in rehabilitation is psychology.
Dr Stephen Wegener, of the John Hopkins University School of Medicine, works with individuals who have experienced significant injury or trauma. He aims to improve their outcomes and quality of life by using a programme of psychological tools. His work has focused on recognising the changes in the healthcare system and developing self-management interventions.
Wegener says: "We're developing programmes that can be applied to people in cost-effective ways to address what we call the "secondary condition" – so if someone has an amputation, that's one problem, but the secondary problem is that, as a result, the person suffers emotional distress. They have to negotiate their care with healthcare providers, potentially return to work, and adjust their relationships with family and friends.
"However, they need to learn skills for all of this. We need to teach these people how to cope. We also need to teach them assertiveness skills and how to manage their mood."
PROBLEM SOLVING
People who have suffered major trauma can also benefit from learning another key skill: problem solving. While some people are natural problem solvers, others find this skill tough to master. Yet problem solving is a skill that can dramatically enhance a patient's prognosis as they come to terms with significant life changes following major trauma.
The overall goal of all these skills is to improve the patient's self-efficacy or give them the belief that they can achieve a task or face a challenge. Wegener says that central to improving patient outcomes through psychology is a paradigm shift in the way medicine is approached. "So much of medicine focuses on difficulties or pathology and finding out what's 'wrong' with someone. But we're taking the view that, while this is important, we should also be looking at what a person's strengths are and what they can bring to the new situation they face.
"Let's say someone has been in a war and lost a leg," says Wegener. "That person has achieved something significant, and so the assumption that they are incompetent and have no skills is incorrect.
"All people have been asking them is, 'What's wrong today?' No one says, 'How good do you feel?' That is the nature of hospitals."
"Part of our work is making people aware of the strengths they have and helping them recognise that they are good problem solvers, that they have a family that is willing to help them. As part of our strength assessment, we ask them, 'What's going right for you?What are you doing right?' Many people are too focused on what is wrong. It helps people to get out of that perspective."
"What is interesting is that patients are very receptive to this, because by the time we get to them, all people have been asking them is, 'What's wrong today?' No one says, 'How good do you feel?' That is the nature of hospitals – but I would suggest that, as people are rehabilitated, we need to make a better assessment of their strengths and abilities as well as their difficulties and problems.
"It brings a whole new dimension to care, and it also helps patients recognise that there is a lot they can do for themselves. It helps them think that maybe the problem is not the doctor's problem, but their problem, and that there are things they can do to help themselves. Some come to that recognition very quickly, and naturally others need more help."
DEVELOPING LIFE SKILLS
The culmination of this approach has been a large clinical trial of a nine-week self management programme called Promoting Amputee Life Skills (PACS), which aims to give amputees the psychological tools to cope with their condition and aid their rehabilitation.
The trial was partnered with the Amputee Coalition of America. "This was very important, because people who have the condition know what they need more than doctors do," says Wegener.
PACS addresses issues such as problem solving, managing pain, managing emotions, communication with family and friends, and identifying community resources and accessing them. The initial results from the clinical trial were impressive. The study compared 275 people who received PACS group intervention with a control group of 227 who went to a support group instead.
"What we found, first of all, was that patients were very enthusiastic about PACS," says Wegener. "Of those that went to the classes, 95% said they would recommend them to someone else. Some 77% said they found it more helpful than the support group.
They said the support group was helpful, but that the course was more helpful. Over half (55%) found these classes were as important or more important than other services, such as physiotherapy or working with prosthetics.
"We also found that people in the PACS groups had increased self-efficacy and were far less likely to be depressed – 70% less likely. They also felt more positive, and they were less bothered by their physical limitations."
The PACS programme has been designed to be easily run by volunteers and does not need the intervention of a doctor or psychologist – making it a very cost-effective tool.
"The groups were led by two people, one of whom had to have limb-loss, so peer mentoring was built into it," says Wegener. "The costs are relatively modest, because you only need the class materials."
Data showed that the course was most effective in people who had most recently lost a limb. The study indicated that, by catching an amputee early, the core skills could be taught before bad habits formed. It was most effective in those who had undergone the amputation in the last three years.
WIDER ROLE
Due to the success of the trials on amputees, the programme is now focusing on people who have other types of serious injury. There are also plans to develop it as a home learning course on the internet, to reach those in rural areas.
Programmes such as PACS illustrate just how much healthcare has changed in recent years. In the US and Europe in particular, it is recognised that involving patients in their healthcare results in better outcomes. As we become more consumer-driven, so our healthcare has responded to those demands.
Wegener says: "We often think of healthcare workers, physicians, physiotherapists and so on as caring for patients. But the person doing most of the caring is the patient himself. They are the ones at home caring for their diabetes or stroke – the patient and their families. So it makes sense that they have a more active role in setting the agenda, and in identifying what is important and what they're willing to do for themselves."
As this shift towards patients taking more responsibility for their care becomes more pronounced and rehabilitation practitioners take a more holistic approach to a patient's care plan, it is clear that psychology is clearly going to play a greater role in equipping patients for successful rehabilitation.