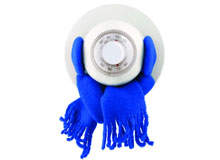 PPC: Do patient warming systems help reduce infection?
Al Van Duren: Maintaining perioperative normothermia is an important factor in improving postoperative outcomes, especially reducing surgical site infections, cardiac complications, and the need for blood and hospital duration. A landmark 1996 study by Kurz and colleagues showed that a decrease in body core temperature of about 2°C increased surgical site infections in their hypothermic study population by nearly a factor of three and increased the duration of their hospitalisation.
A large randomised trial by Frank and colleagues in 1997 demonstrated a 55% reduction in risk of morbid cardiac events in patients who were normothermic. Although the benefit of perioperative normothermia is likely the result of many factors, it is known that hypothermia directly impairs cellular immunity and tissue oxygenation.
The fact is there is now universal scientific agreement that perioperative normothermia is desirable because it is associated with improved postsurgical outcomes, and this agreement is reflected in the adoption of national pay-for-performance programmes that attempt, among other things, to preserve perioperative normothermia. The current challenge is promoting compliance among clinicians with these programmes, international healthcare initiatives, and practice guidelines that promote perioperative normothermia and other measures.
PPC: How have systems evolved?
AVD: Forced-air warming was originally used to re-warm hypothermic patients in the Post-Anaesthesia Care Unit. However, as it has become clear that intraoperative hypothermia is also detrimental, there have been greater efforts made to provide patient warming in the operating room.
"More clinics will be adding pre-warming to their preoperative preparations."
To this end, Arizant has designed smaller, quieter and higher performance warming systems and new types of blankets that allow simultaneous warming and operative access.
With Arizant's Bair Paws gown, it is possible to store a couple of hundred kilojoules of heat in the peripheral thermal compartment of adult patients prior to the induction of anaesthesia. In many cases, 30 minutes of pre-warming stores enough energy to prevent the onset of intraoperative hypothermia. Pre-warming with forced air is quite comfortable for patients and it can minimise preoperative anxiety. For example, the Arizant Bair Paws FLEX gown combines a single-use patient gown and a warming system that, as a single product, is used in the preoperative, intraoperative and postoperative settings.
In addition, we offer an extensive line of intraoperative blankets that can be placed under or over the body.
PPC: Can these products be used in all clinical situations?
AVD: The benefits of perioperative normothermia apply to all types of patients, regardless of procedure type. Even patients who are intentionally cooled for therapeutic reasons are subject to all of the adverse consequences of hypothermia and require extreme vigilance on the part of the clinical team. Although individual environmental factors and patient characteristics affect patients' heat-loss rates, it is still difficult to predict the extent of anaesthesia-induced hypothermia; therefore, even for procedures that are expectedly short, it is prudent to warm all patients – the cost and risk are very low and the benefit is highly consequential.
The fact that core or central body temperature is so aggressively defended in awake people suggests its maintenance must be important to the normal bio-chemical functions of the body. However, because core temperature generally changes very slowly, many clinicians still regard a permissive decline in central temperature during anaesthesia as an acceptable outcome. Changing this belief requires persistent effort; however, the quality improvement programmes are certainly helping the situation.
Although pre-warming is effective and appreciated by patients, it is still difficult for some clinics to allocate an extra 30 to 60 minutes of time before surgery to pre-warm their adult patients. However, the real benefits of pre-warming are making its practice more common.
"The need to relate perioperative thermal status to postoperative outcomes will lead to more accurate and consistent measurement techniques."
Another advantage of forced-air warming is that it allows clinicians to experience safe and comfortable working conditions in the operating room, while also preventing hypothermia in patients. While perioperative normothermia is an independent predictor of outcome, it is also very likely that the combination of all the best practices will enhance post-surgical outcomes. The promotion of several best practices is, in fact, the goal of quality improvement efforts. Due to ethical considerations, however, some of these questions are difficult (and sometimes impossible) to test in a randomised and prospective manner.
PPC: Are there any development plans for the future?
AVD: The obvious engineering problem in patient warming is balancing performance and safety. As long as patients are sedated or anaesthetised, core temperature should be measured and controlled to prevent its decrease to less than optimal levels.
One of the deficiencies of some of the normothermia quality measure is that they aren't robust enough to actually assure persistent intraoperative normothermia. The uses of summary measures, like the hypothermia integral described by Guest and colleagues, isn't very difficult to compute and assess, and probably corresponds much better to outcomes than some of the current normothermia quality measures.
Moreover, summary measures are much easier to evaluate and compare than repeated measures of temperature. Finally, forced-air warming is an extremely safe, effective, and inexpensive method that, when used properly, can effectively maintain core temperature at its physiologic optimal state during surgical procedures and anaesthesia.