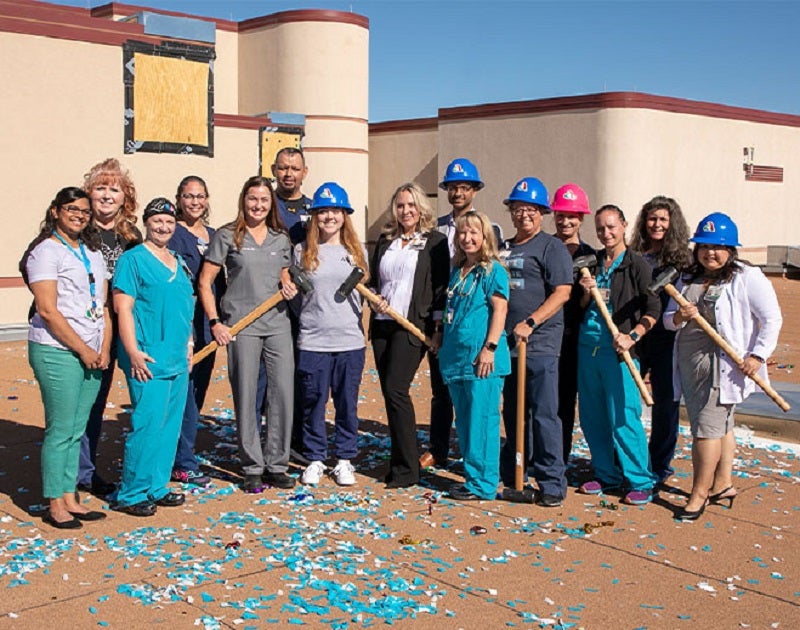 US-based healthcare company Abrazo Health has announced plans for a $14m expansion at Abrazo Arrowhead Campus's neonatal unit for pre-term babies.
To be constructed adjacent to Abrazo Arrowhead's existing Level IIIA perinatal care centre, the 8,500ft2 addition will increase the total number of beds in the neonatal unit to 35 from 21.
This expansion will also support the hospital to pursue certification as a higher Level IIIB Neonatal Intensive Care Unit for more complex maternal and neonatal medical conditions, obstetric and fetal complications.
Currently, Abrazo Arrowhead is certified to provide care for premature infants at 28 weeks gestation.
When certified, the hospital will have the capability to offer complex care for babies of any gestational age.
Abrazo Arrowhead Campus Maternal Fetal Medicine medical director Dr Ravi Gunatilake said: "Abrazo Arrowhead provides outstanding care for high-risk mothers, and this significant investment will continue to advance our ability to deliver excellent quality care and outcomes for our patients."
The construction preparations for the expansion project are currently underway and the project is anticipated to be completed late next year.
Abrazo Arrowhead Campus CEO Stephen Garner said: "Our existing nursery will continue to be open and available during construction.
"The expansion will allow our providers and caregivers to offer an even higher level and care for babies of all gestational ages after the new unit is certified by the state."
In addition to women's and infants' care, Abrazo Arrowhead Campus will work to improve its clinical services that include orthopaedics, heart and vascular, general surgery and many other services.