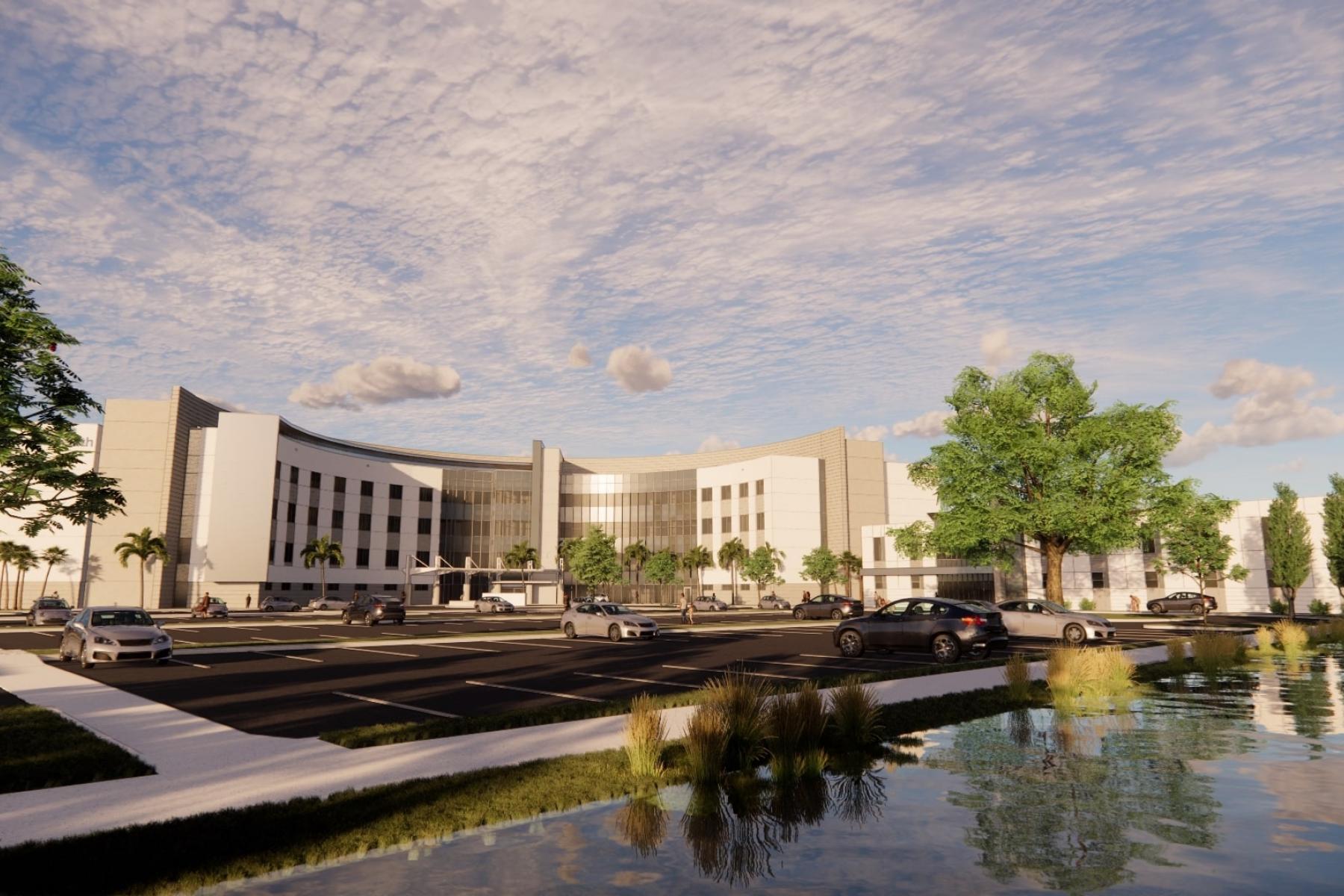 Non-profit health care system AdventHealth held a virtual groundbreaking ceremony for a new 100-bed hospital in Flagler County, Florida.
The new Palm Coast Parkway hospital will be located on the north end of the county near Bridgehaven Drive.
The 158,000ft2 four-storey facility will have 20 critical care patient rooms and 80 general medical or surgical care rooms.
It will also feature an emergency department with full-service imaging; five operating suites; endoscopy services; outpatient laboratory; and heart catheterisation labs.
HuntonBrady Architects designed the new hospital, while Robins & Morton is serving as the contractor.
AdventHealth Palm Coast Parkway is slated to open its doors in spring 2023. Once complete, the hospital is expected to bring up to 700 new jobs to the area.
AdventHealth Palm Coast and AdventHealth Palm Coast Parkway CEO Dr Ron Jimenez said: "Covid-19 shed light on the need for every individual to have convenient access to world-class health care.
"We are pleased to strengthen the health of our community by expanding our state-of-the-art emergency, inpatient and outpatient care in Flagler County."
The other hospital in Flagler County is the 99-bed AdventHealth Palm Coast.
The addition of a new hospital will help in providing better care to the local population, which has increased by 20% between 2010 and 2019.
A 30,000ft2 medical office building is also expected to be developed alongside the new hospital.