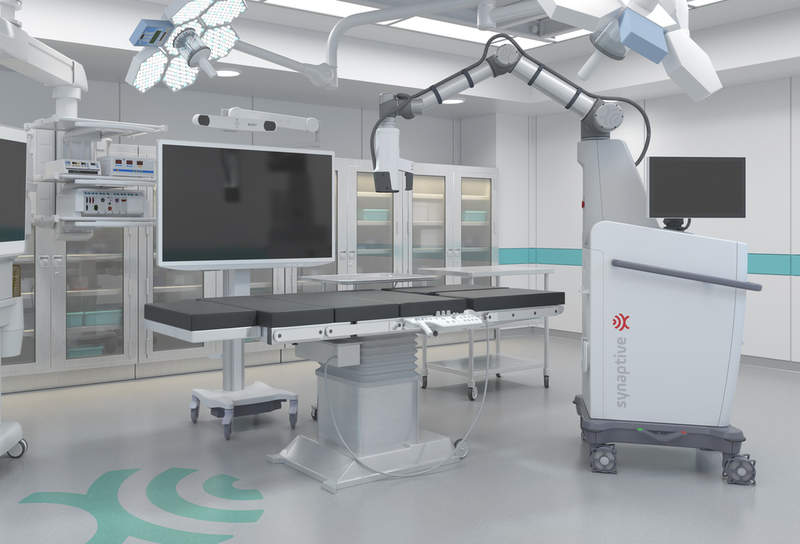 Neurosurgeons at Allegheny General Hospital, part of Allegheny Health Network (AHN) are set to use Synaptive Medical's new robotic imaging technology for cranial and spinal procedures.
Synaptive's Modus V surgical robotic arm is fitted with a high-powered digital microscope and provides views of the patient's anatomy to enable surgeons to perform less-invasive procedures with more precision.
The design of the surgery system has been derived from a robotic arm that was earlier used on the International Space Station to repair satellites, position astronauts and move cargo.
The robotic arm is used together with the company's Bright Matter Guide neuro-navigation system, which ensures surgical accuracy intraoperatively with real-time presentation of patient data and tracking of instruments.
AHN Neuroscience Institute chair Donald Whiting said: "The addition of the Synaptive system at AHN further builds upon our legacy of innovation in robot-assisted surgery.
"We look forward to incorporating this leading-edge technology into our neurosurgery practice, potentially helping us to achieve the best possible outcomes for patients undergoing cranial and spinal surgery, including less post-operative pain, fewer complications and a quicker recovery."
Additionally, Synaptive will team up with the AHN neurosurgeons to use their clinical insights into further innovative products and solutions.
Synaptive co-founder, president and chief strategy officer Cameron Piron said: "Collaboration with our clinical partners is part of Synaptive's DNA, and gives us valuable insight on real-world problems in the OR that need solving."