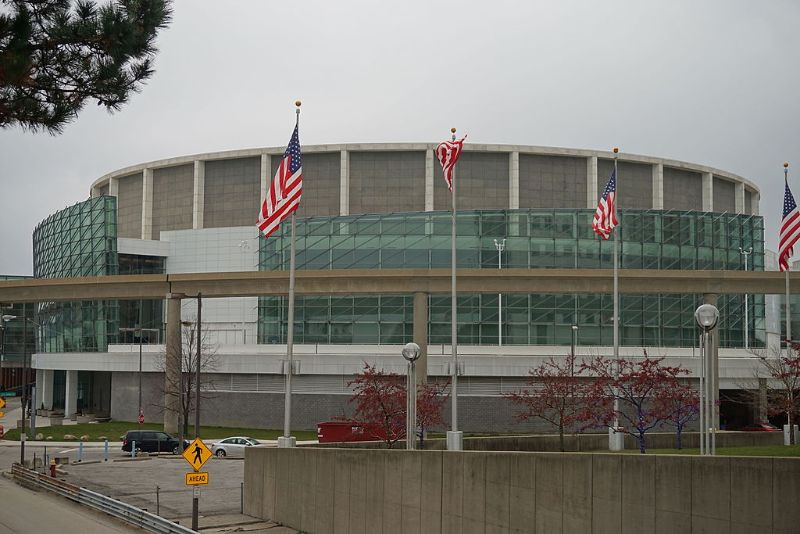 The first alternate care facility in Michigan, US has opened in Detroit to cater to patients infected with the novel coronavirus.
Named TCF Regional Care Center, the 350,000ft2 medical care facility was built in nine days by converting the TCF convention centre.
The medical facility was ready to accept up to 25 patients on 10 April. The capacity is expected to increase to 250 patients by the end of this week with the joining of more staffing resources.
TCF Regional Care Center has a triage area, patient support services, staff changing areas, pharmacy, administrative space and command centre. It will have 970 bed spaces for Covid-19 patients across two floors .
The alternate care facility is led by the US Army Corps of Engineers, Detroit District. The Michigan National Guard members have been aiding the Federal Emergency Management Agency (FEMA) with logistics support.
Multiple healthcare providers, including Henry Ford Health System, McLaren Health Care, Beaumont Health and Detroit Medical Center, have agreed to offer critical support, staffing and resources at the facility.
TCF Regional Care Center will accept patients from other southeast acute-care hospitals in Michigan at least 48 hours after being an inpatient at one of the acute-care centres.
It will not receive patients by ambulance or walk-up and will not house an intensive care unit area or deliver care to those requiring ventilation.
Michigan chief medical executive Dr Joneigh Khaldun said: "Southeast Michigan hospitals have been overwhelmed with the large number of Covid-19 patients.
"Expanding bed capacity will support our hospitals in managing the large influx of patients and making sure people are getting the best care possible."
Initially, staffing for the TCF Regional Care Center will be provided by a FEMA public health team, while additional contracted teams will come on board over the next week.
The Michigan government will open a separate alternate care facility at the Suburban Collection Showplace in Novi.