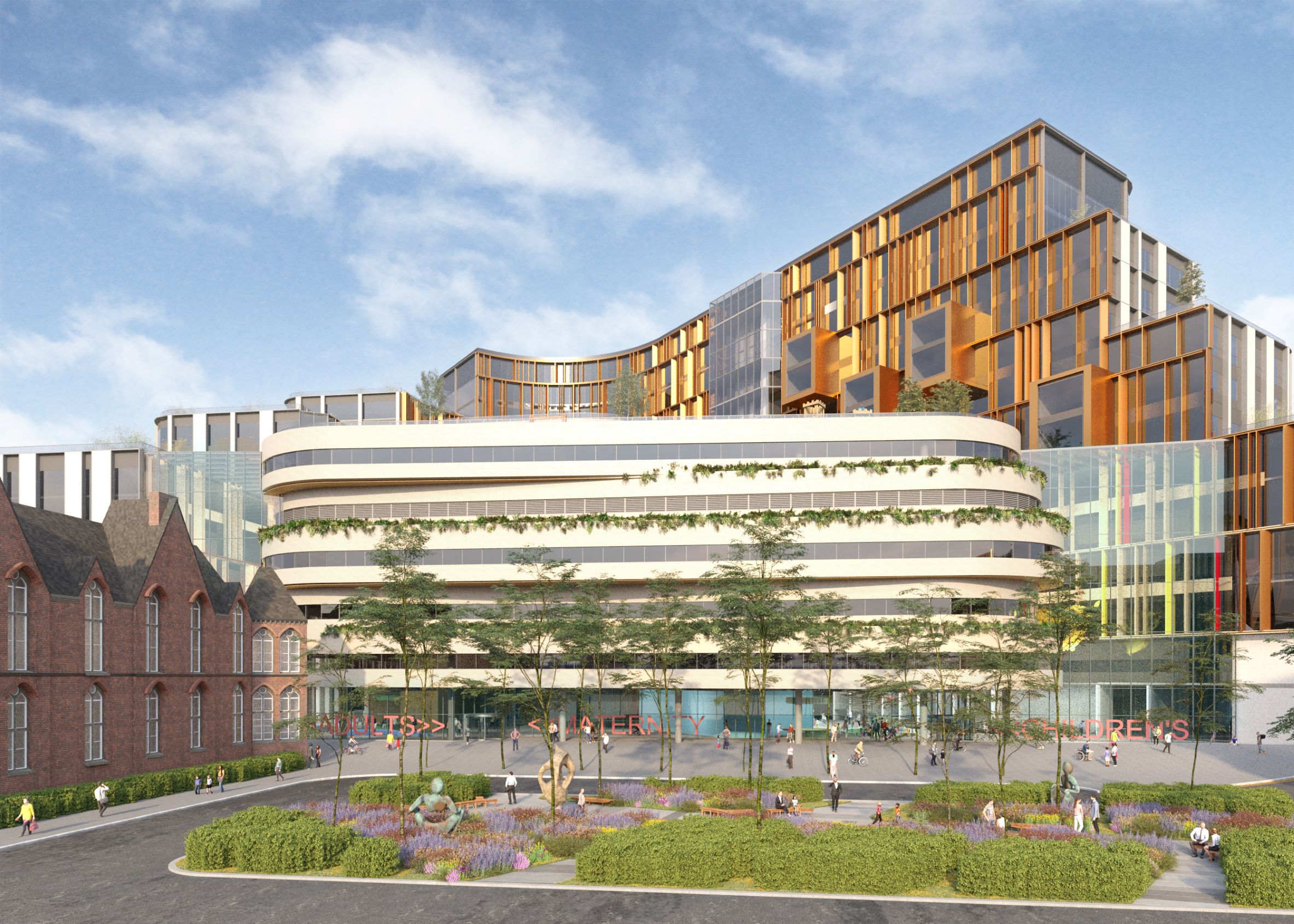 Architecture firm BDP has released the first concept designs of two proposed hospitals in the city of Leeds, the UK.
The move comes nearly a month after the firm was selected by Leeds Teaching Hospitals NHS Trust (LTHT) to lead the architectural design of its Hospitals of the Future programme.
The two new hospitals, one for children and one for adults, will be located on the site of the Leeds General Infirmary.
A part of the infirmary is also being demolished to accommodate the new ones.
The concept designs of the hospitals are inspired by the Yorkshire landscape. The proposal seeks to develop a building like the contours of the Yorkshire fells and dales. It will also include a large island garden and play deck at its centre.
A detailed design development will follow, while the initial concepts will be used for further engagement.
LTHT chief executive Julian Hartley said: "The building of our two new hospitals is the most important development in Leeds city centre for a generation.
"And, in terms of hospital-based healthcare, it's the most important development in the city centre since 1868, when Leeds General Infirmary was first built."
The new Leeds Children's Hospital (LCH) will be equipped with all clinical services for children and young people.
A new maternity centre will be developed with a dedicated midwifery-led unit. It will also co-locate all inpatient maternity services and neonatal services on one site.
The adults' hospital will be designed to improve the clinical services currently provided with services ranging from outpatient services to advanced specialist care.
The plans also include expanding the critical care unit and adding a new diagnostic imaging department.
BDP healthcare head Andrew Smith said: "By applying our experience in designing the best healthcare facilities around the globe we are delivering a healthy and thoughtful hospital design for Leeds that looks to the future of best practice and innovation."
The construction works are expected to start in 2023.