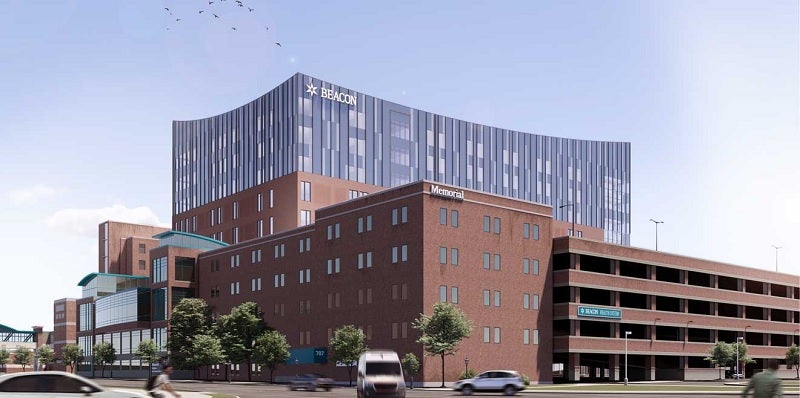 Beacon Health System has announced plans for the construction of a new patient tower at Memorial Hospital in South Bend, Indiana, US.
The ten-storey patient bed tower project at the hospital is expected to involve an investment of $232m.
It will have seven new patient care floors, comprise a renovation and expansion of the Intensive Care Unit and the redesign and upgrade of other areas as well as departments across the hospital campus.
The project is slated for completion in March 2026. It will add more than 50 patient beds and create an estimated 500 new jobs.
Memorial Hospital president Larry Tracy said: "This is a transformational, once-in-a-generation project that will serve the growing health care needs of patients in our region for decades to come.
"Understanding how we play a critical role in serving the health needs of our community, we have spent thousands of hours examining how we will provide clinical care and improve our patient, family and staff experience in this facility."
In June 2019, Beacon Health System started a master facility plan process for evaluating its inpatient bed tower.
The patient-centered tower has been designed to improve the patient, provider and family experience.
After the project transformation, the hospital will feature larger patient rooms with own temperature controls. It will be equipped with telemetry, remote monitored alarms and mobility lifts.
The new tower will also feature floors with negative pressure rooms, enhanced ventilation, new way-finding for ease of access for patients and families.
Additionally, a new central elevator bank at the tower will provide access to almost all levels of the hospital from the main lobby.