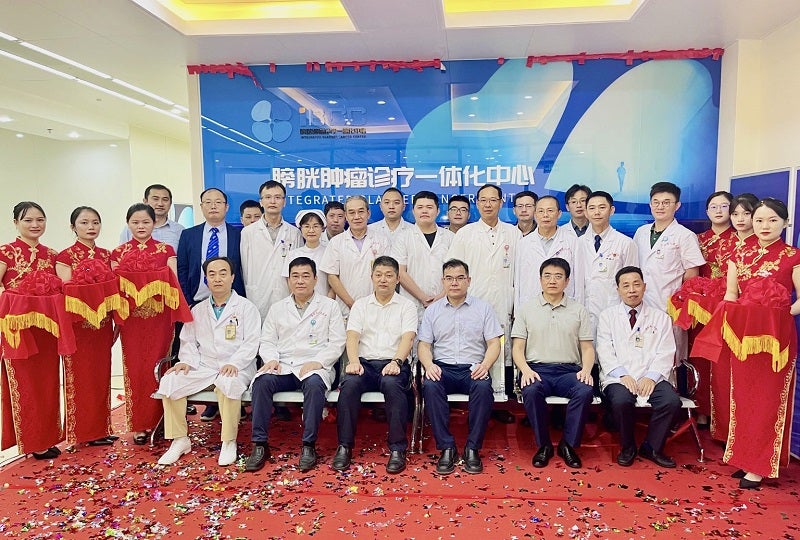 Asieris has announced the opening of the first Integrated Bladder Cancer Center (IBCC) in China's Hainan General Hospital.
IBCC is a patient-centred facility and serves to improve experiences for inpatients as well as medical service efficiency through a full-course management model.
The facility in Hainan Province can enable an online patient follow-up management system for providing timely reminders to patients for follow-up visits and infusion therapy.
This helps improve patient compliance through cooperation with 'Mi Yi Hui', the doctor service platform.
Hainan General Hospital Department of Urology director professor Kang Xinli said: "We used to put more emphasis on the diagnosis and treatment of bladder cancer, but in this process, we found that the recurrence rate of bladder cancer is high, and the survival time of patients is long.
"The establishment of IBCC is an upgrade and reshuffle of the existing medical process, and it also marks the improvement and maturation of the medical service capacity.
"We would also like to express our appreciation to Asieris for its support with the construction of IBCC, and its contribution to and investment in precise clinical treatment, which have promoted the fulfilment of new technologies and concepts."
At different treatment stages, the facility will also promote quality health science articles to patients to cultivate their self-care awareness.
Additionally, IBCC will improve understanding of the disease for bladder cancer patients and their family members by organising offline health education activities among them.
It also provides personalised management services to patients inside and outside the hospital for better diagnosis and treatment efficiency.
Asieris Marketing Department vice-president Jiang Xinming said: "We have dug deep into the pain points and demands of patients and offered active support to the establishment of IBCC to make possible integrated diagnosis and treatment, provide diagnosis-treatment integrated solutions from prevention, screening, diagnosis, treatment, to follow-up for the clinic, and create a truly patient-centered health service system."