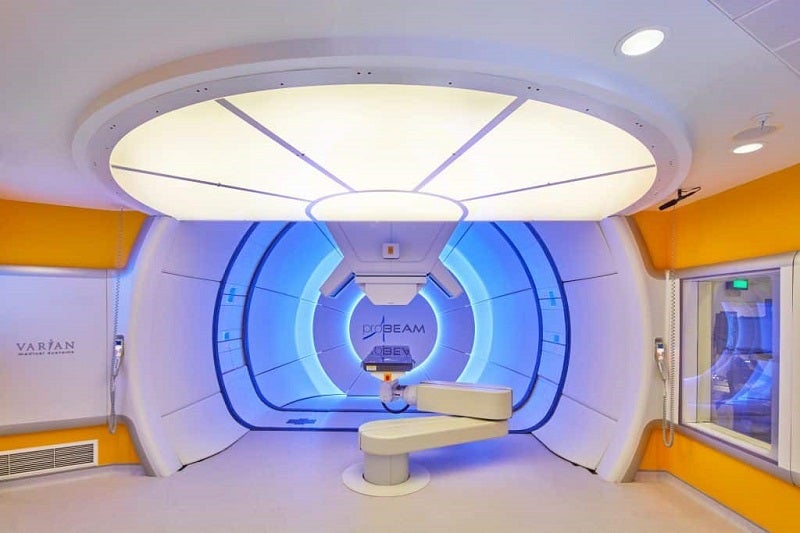 Construction firm Bouygues UK has announced the completion of $510m (£380m) University College Hospital Grafton Way Building, a new cancer and surgery centre in London, UK.
The 13-storey healthcare facility featuring proton beam therapy centre was built for University College London Hospital (UCLH).
Bouygues UK chair Fabienne Viala said: "This new state-of-the-art facility for UCLH is one of the most complex public building projects ever undertaken.
"Its successful delivery is a result of collaboration, both amongst Bouygues colleagues and with UCLH and the wider project team, and it's hugely rewarding to see the first patients beginning their treatment here, highlighting the potential that this facility has to transform people's lives."
UCLH's new building features eight operating theatres, a surgical ward, a surgical recovery area, an imaging centre and three floors of inpatient haematology wards.
The hospital has 167 bed capacity, of which 82 beds have been allocated to Haematology, ten beds for the critical care and 32 beds for the surgical.
HCA private healthcare will have 43 beds situated on fifth and partially on the fourth floors. It is slated to open next month.
The new facility will have the capacity to provide treatment to 650 people with complex cancers and blood disorders every year.
Located within the Bloomsbury conservation area and near two Grade II-listed UCL buildings and London Underground lines, the new building includes an area of around 34,600m2.
It was designed by Scott Tallon Walker Architects in association with Edward Williams Architects.
The construction works of the project were managed by AECOM. During the construction phase, the project created 3,000 employment opportunities.
UCLH Chief Executive David Probert said: "I am immensely proud of the Grafton Way Building. Delivering healthcare is the work of people, but well-designed buildings make a huge difference to how effectively this can be achieved.
"Our new Grafton Way Building overcomes design and build challenges to deliver a comforting environment for patients alongside the very latest technology and equipment for our staff.
"A complex building programme, made more so with the final stages taking place during the global pandemic, I congratulate everyone involved."