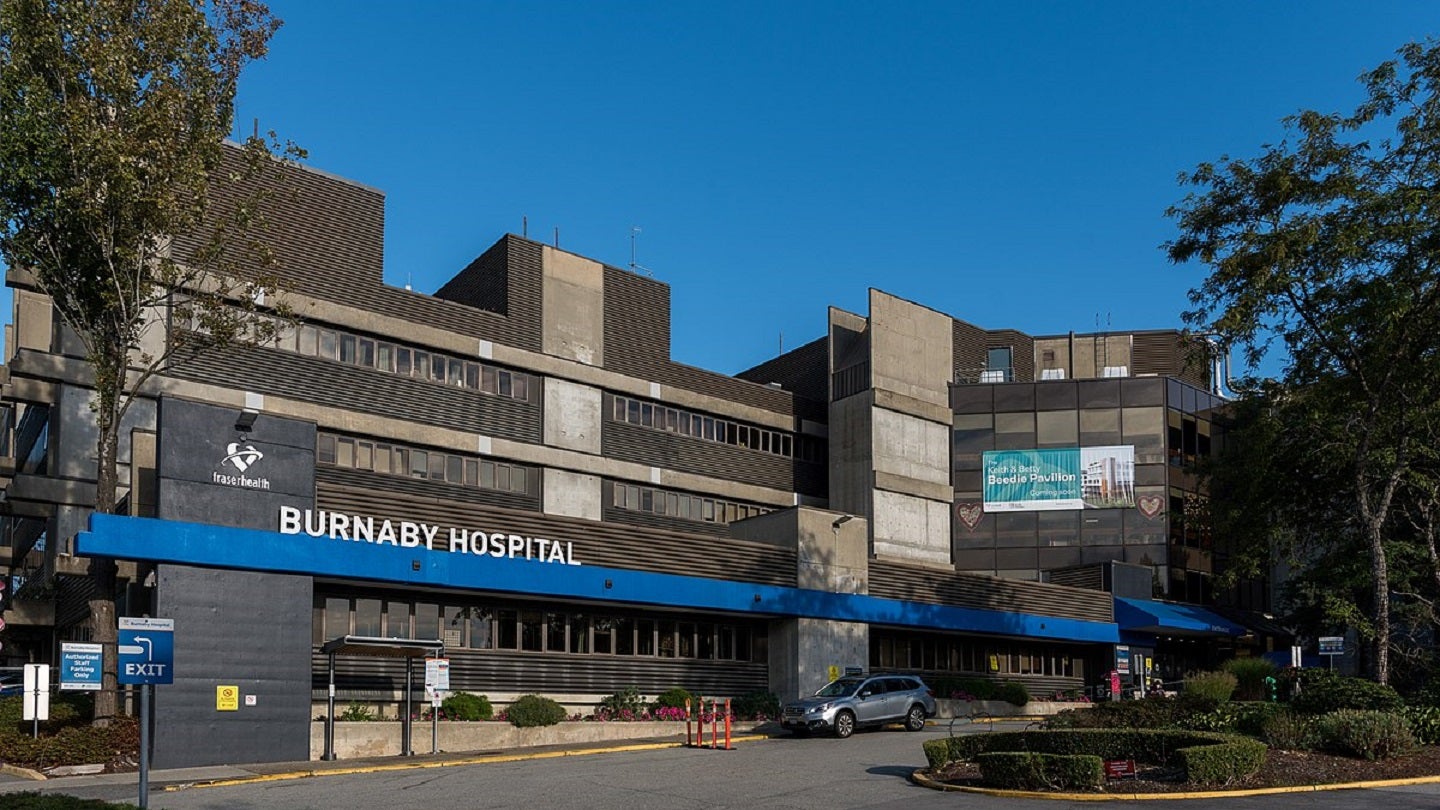 The British Columbia (BC) government has approved Phase 2 redevelopment plan of Burnaby Hospital for a new 12-storey inpatient tower and integrated cancer centre.
The plan is to modernise and provide better access to additional healthcare services to community members in Burnaby and throughout the Lower Mainland region.
For the project, which costs around C$1.7bn ($1.25bn), the BC Cancer Foundation, the Burnaby Hospital Foundation and the Province are providing funding.
Construction is anticipated to commence in 2025 with estimated completion in 2030. Meanwhile, the procurement process will begin.
The proposed inpatient tower will include cardiac telemetry, medical oncology, general medicine, high-acuity and intensive care units along with 160 private rooms.
It will also have a new medical imaging department with space to accommodate two CT scanners, a spiritual care suite, public spaces as well as hospital support services.
In addition, a new cancer centre featuring 31 chemotherapy chairs, two PT/CT scanners, five linear accelerators, an oncology pharmacy and research unit, and 54 ambulatory care rooms, will be available.
Demolition of the existing West Wing building, and renovations to the existing support facilities are also part of the Phase 2 project.
Burnaby Hospital Foundation president and CEO Kristy James said: "These important upgrades and the expansion of medical services will be life-changing for our region and bring better care close to home for many more patients.
"I have witnessed the heartwarming commitment of our community who have so strongly supported our redevelopment campaign over the past three years.
"We are excited to continue investing in healthcare close to home and partner on this next phase."
The Phase 2 plan is in continuation with the Phase 1 project initiated in May 2022. Construction of a maternity unit, medical in-patient area, and a neonatal intensive care unit has begun as part of this.
This new facility costing around C$683m, is anticipated to launch in 2025.