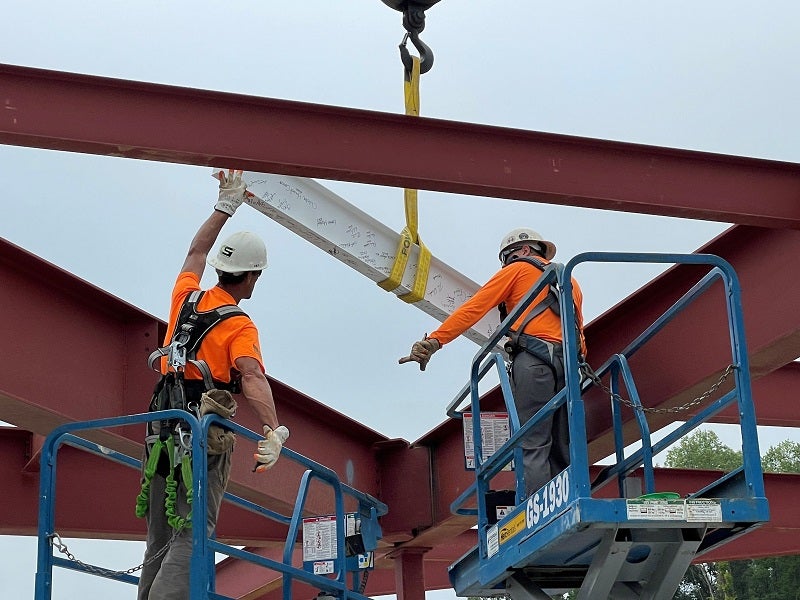 Bronson Healthcare and its joint venture partner Acadia Healthcare are building a new behavioural health hospital in Battle Creek, Michigan, US.
Located at Glenn Cross Road and M-66 in Battle Creek, the new hospital, for which a 'topping out' ceremony was held, is being constructed to address the increasing demand for more accessible behavioural health services in southwest Michigan.
The new 96-bed hospital will provide a complete range of inpatient behavioural healthcare services for adult patients.
It will also offer comprehensive treatment for people struggling with acute symptoms of mental health disorders, including posttraumatic stress disorder (PTSD), depression, anxiety, bipolar disorder, and many more.
Once the Battle Creek Inpatient Treatment is open in 2023 spring, Bronson Battle Creek Hospital will shift its inpatient behavioural health services as well as staff to the new centre from the Fieldstone Center.
Bronson Healthcare president and CEO Bill Manns said: "It's exciting to reach this construction milestone and know that we are one step closer to meeting a critical community need.
"This project reflects our commitment to the Battle Creek community and to expanding behavioral health services and making them more accessible in our region."
Bronson Healthcare and ACADIA Healthcare are planning to develop innovative care delivery models to better integrate mental and physical healthcare services, through their joint venture.
The company has 796 licensed inpatient beds, over 1,500 medical staff members and 8,600 employees.
Acadia is a behavioural healthcare service provider in the US. It has a network of 228 behavioural healthcare facilities across 40 states and Puerto Rico.