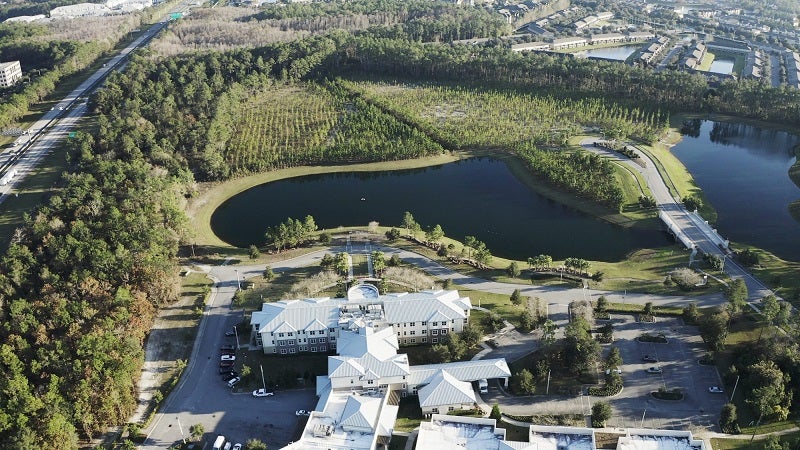 Brooks Rehabilitation is set to develop an additional inpatient rehabilitation hospital on its existing campus in the Bartram Park area of Jacksonville, Florida, US.
The company's plan to build the new 60-bed hospital is aimed at addressing the demands of a growing population.
The new hospital on the 115-acre Bartram campus will be designed by Gresham Smith. It will also offer treatment to patients after a brain injury, stroke, spinal cord injury or other disabling illness or injury.
Brooks Rehabilitation noted that the hospital will feature new technology, clinical expertise and better treatments.
Brooks Rehabilitation CEO Doug Baer said: "Brooks has been a recognised leader in physical rehabilitation for 50 years. We're committed to meeting the needs of this region now and for many years to come.
"After a careful needs assessment, we determined a second hospital in Jacksonville will allow us to treat more patients with our specialised services to achieve the best possible outcomes. We will expand to add additional inpatient beds in the future, as necessary."
The Brooks Bartram campus, which was opened in 2013, houses a 100-bed skilled nursing facility, a three-storey, 61-unit assisted living facility, in addition to two GREEN HOUSE 12-bed memory care homes.
With the addition of a new rehabilitation hospital, the campus will be able to provide a continuum of post-acute services in one location.
Construction on the new hospital is expected to complete in two years. The contractor is yet to be selected.
Brooks Rehabilitation's original 160-bed rehabilitation hospital on University Boulevard provides care for more than 3,000 patients annually.
In partnership with Halifax Health, it also manages an inpatient rehabilitation hospital with 40 beds in Daytona Beach.