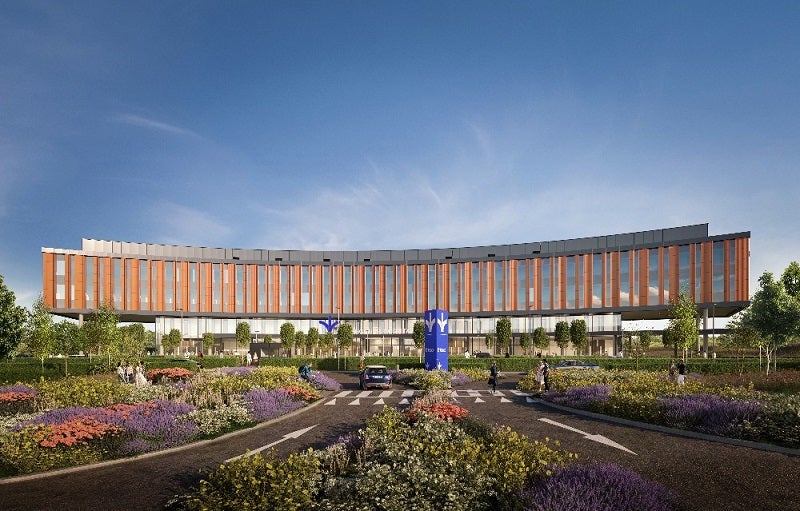 Bon Secours Health System (BSHS) has secured planning approval from Limerick City and County Council for its $157.75m (€150m) private hospital at Ballysimon.
The new 150-bed private hospital is now progressing to detail design stage and tender will be launched shortly for a construction partner, with work planned to commence in January of next year.
To be built 600m from Junction 29 on the M7 motorway, the facility is expected to be the single biggest investment in Limerick's medical care in the recent years.
BSHS noted that the new inpatient and day-bed facility will be constructed to the highest technical, accessibility and sustainability standards.
Planned to open in January 2025, the private hospital will address the need for significant medical services in Limerick.
The new facility will add a medical assessment unit, cardiology as well as other medical services to the specialities, which are currently delivered at the Bon Secours Hospital Limerick at George's Quay.
Bon Secours Limerick clinical director Dr. Siobhán Grimes said: "This is a very exciting development for the doctors and patients of the Mid-West region.
"The new Bon Secours hospital will raise the quality and scope of medicine in the Limerick area to unprecedented levels.
"Clinicians across our region understand the need for greater access and innovation in medical care and this new state-of-the-art hospital on the Ballysimon Road will do exactly that."
In 2017, Bon Secours Hospital Limerick at Barringtons joined the BSHS, which operates a network of five modern acute hospitals in Limerick, Cork, Dublin, Tralee, and Galway.