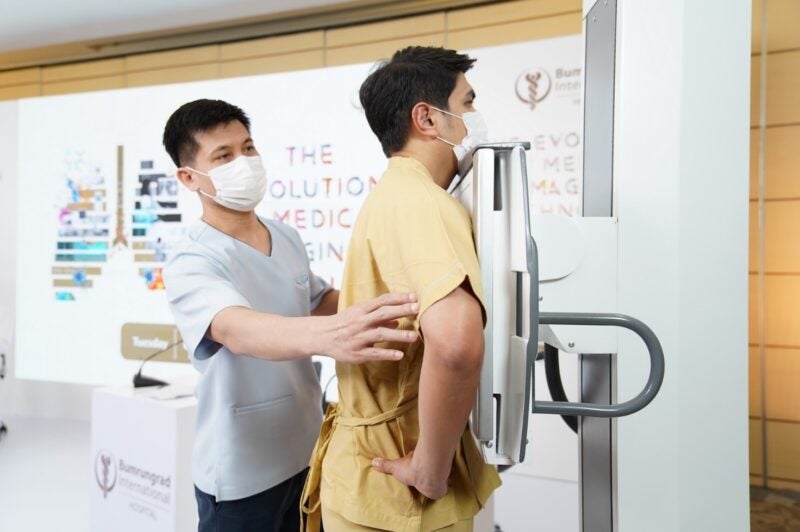 Bumrungrad International Hospital in Thailand is set to deploy Lunit's artificial intelligence (AI) cancer screening products.
Lunit has signed a contract with FujiFilm Thailand and Microsoft to deliver the products.
As part of the agreement, Lunit will supply CE-marked chest x-ray analysis AI software INSIGHT CXR, and Lunit INSIGHT MMG, an FDA-cleared AI solution to detect breast cancer in early stages, to the hospital.
The AI-based system will enable the hospital to detect chest abnormalities and breast cancer in their early stages and provide timely treatment.
While Lunit and FujiFilm Thailand will supply the AI solutions to the Bumrungrad hospital, cloud computing platform Microsoft Azure will improve the operation of the software.
Lunit and Microsoft have been collaborating to equip global diagnostic practices with medical AI solutions.
Lunit CEO Brandon Suh said: "We are delighted to introduce our AI solutions to Bumrungrad, which strives to ensure a healthier life for patients.
"We also expect the partnership with Microsoft, a leading cloud service provider, will expand the reach of Lunit INSIGHT CXR and Lunit INSIGHT MMG into further sites across the world so that our INSIGHT suite supports more hospitals detecting critical findings."
Lunit AI solutions have already been deployed in the hospital for check-ups, intensive care units, emergency rooms, among other services.
The new Lunit INSIGHT CXR and Lunit INSIGHT MMG will help the hospital analyse over 100,000 medical images annually.
Furthermore, Lunit plans to support Bumrungrad to encourage medical innovation across Southeast Asia.
Bumrungrad International Hospital Research and Development director Dr Teeradache Viangteeravat said: "An additional benefit we anticipate for the AI system is its ability to speed up the learning curve for junior doctors with less experience in reading images."
With 580 beds, Bumrungrad treats 1.1 million patients annually from over 190 countries.