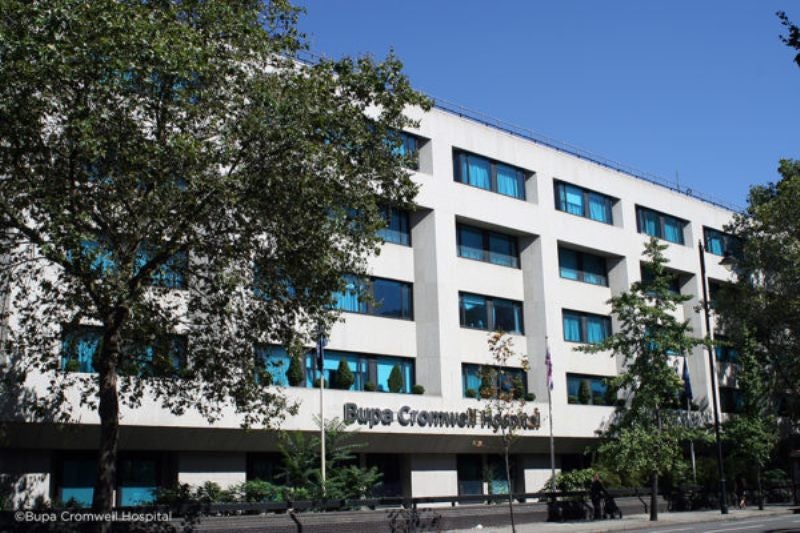 Bupa Cromwell Hospital has partnered with cancer and cardiac specialist GenesisCare to introduce latest radiotherapy services in London.
To be known as GenesisCare Centre for Radiotherapy at cromwell Hospital, the centre will give cancer patients access to most advanced technology.
From spring next year, it will be equipped with a new MR Linac machine, which is capable of targeting tumours more precisely.  
The new center will also be equipped with a Varian Edge to replace the tomotherapy machine for radiotherapy and a Gamma Knife Icon system for radiosurgery.
It will also offer comprehensive treatment for all tumour groups, with integrated clinical pathways to Bupa Cromwell Hospital.
Bupa Cromwell Hospital director Phil Luce said: "We want Bupa Cromwell Hospital to be a centre of excellence in oncology. This partnership with GenesisCare will ensure our patients have fast access to market-leading radiotherapy services which caters to their individual needs.
"Working with GenesisCare means we will continue to deliver the outstanding treatment our patients expect and deserve."
Under the partnership, which will be active from August 2019, GenesisCare model will upgrade the treatment pathway of Bupa Cromwell Hospital using its "Service of the Future" model.
The model combines ideas and practices from well-known oncology hospitals and technology companies to provide treatement. GenesisCare will also restructure the environment of the centre to make it patient-focused.
GenesisCare will also launch advanced partial breast radiotherapy programme, a hydrogel programme for prostate cancer patients, and an exercise medicine programme as a part of the agreement.
GenesisCare CEO Dan Collins said: "Delivering better outcomes and rapid access for patients is how we started and will always be our mission.
"We will be bringing the world's most innovative technologies and working with the very best doctors in oncology to provide the highest quality, evidence-based care."