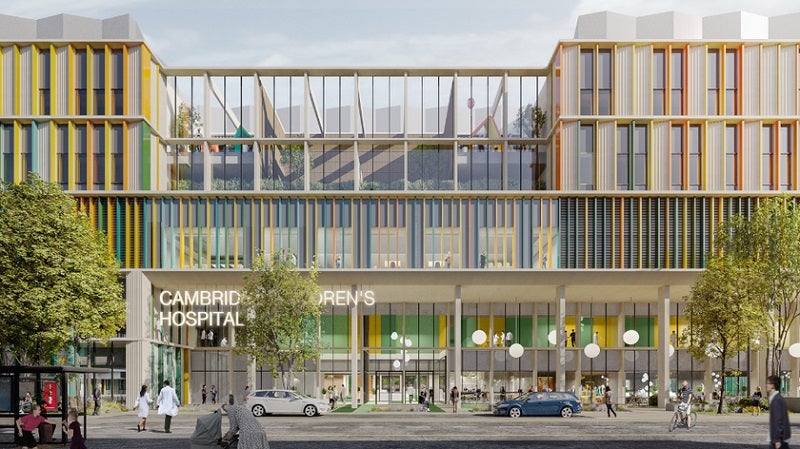 Cambridge Children's Hospital has submitted a planning application to Cambridge City Council seeking permission for early designs.
The new hospital, which is claimed to be the first dedicated children's hospital in the East of England, will be built on the Cambridge Biomedical Campus.
It will serve children and young people from Norfolk, Suffolk, Essex, Hertfordshire, Bedfordshire and Cambridgeshire.
Cambridge Children's Hospital design and construction senior programme manager Andrew Tollick said: "This is a big milestone for Cambridge Children's Hospital, not only in planning terms, but in sharing our vision for 'a whole new way': one that integrates children's mental and physical health services alongside world-class research to provide holistic, personalised care in a state-of-the-art facility."
The hospital will have outdoors spaces including gardens, courtyards and terraces to provide access to nature. It will also feature spaces for play and relaxation that support biodiversity and wildlife.
The new healthcare facility will cover an area of approximately 36,000m2 and feature 5000m2 of research space.
Construction works for the new hospital building will begin in 2023, with opening expected in 2025.
In January this year, Turner & Townsend was appointed to lead the project design team of Cambridge Children's Hospital.
Turner & Townsend director Clinton Green said: "Reaching this major milestone is a great achievement and testament to the collective efforts and innovate approach from all involved.
"The design team have worked in close collaboration with the Client but also with young people, their families and staff to ensure that the design provides a welcoming and healing space for those who work or visit."