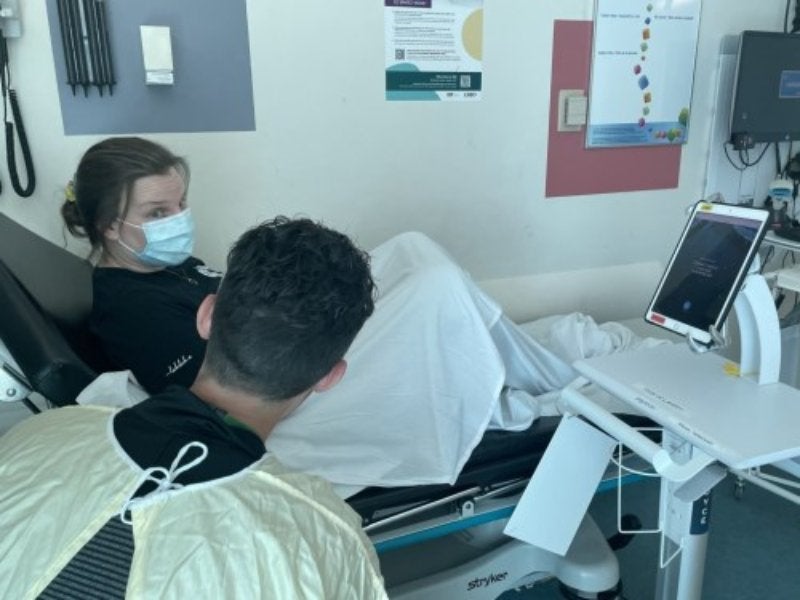 The Children's Hospital of Eastern Ontario (CHEO) in Canada has introduced an on-demand language interpretation service for patients, their families and clinicians.
The paediatric hospital, in collaboration with technology company Voyce, is offering an app to offer access to language interpreters in less than 20 seconds. The service will be available throughout the clock seven days a week.
The virtual interpretation service will be particularly helpful when in-person interpretation is not available.
CHEO manager of patient experience Jill Sullivan said: "Good, clear and accurate communication is essential to delivering exceptional care to any young person who needs it.
"A growing number of the children, youth and families who we work with do not speak English or French as their preferred language – and time matters."
Voyce connects to a professional medical interpreter to provide remote on-demand video and audio interpretation in more than 240 languages and dialects. The company also offers interpretation in American Sign Language.
CHEO decided to roll out the service following a successful trial of Voyce in the Emergency Department.
Sullivan added: "The speed of access to interpreters using Voyce fills a real gap for us, especially in the Emergency Department.
"Voyce is a great new offering but does not replace our valued in-person interpreters who provide continuity of care and cultural support for families throughout their visits at CHEO."
Voyce CEO Andrew Royce said: "Together with CHEO, we are able to offer comfort to patients with interpretation from real people who not only understand medical needs but can bring a sense of empathy to every conversation."
Based in Ottawa, CHEO focuses on paediatric care, research and education. It helps around 500,000 children and adolescents every year.