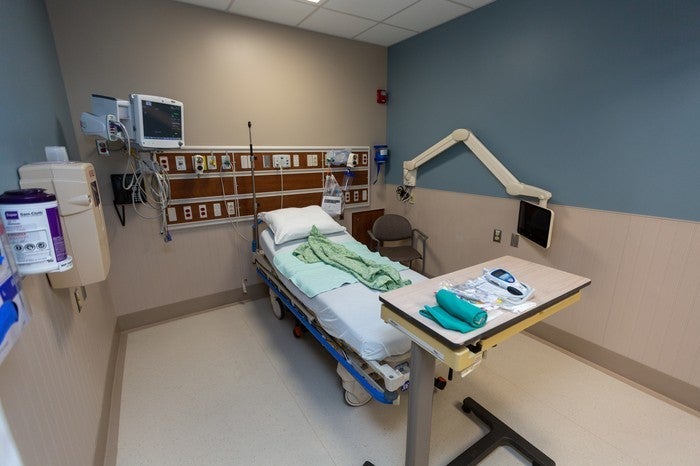 Carilion Franklin Memorial Hospital in Virginia, US, has finished the first phase of expansion that has seen its operating rooms and pharmacy being renovated.   
This expansion project commenced in April 2021.
The project has doubled operating room space with the addition of two new operating rooms and the procedure space being updated.
It has added 5,230ft2 of space, upgraded existing recovery rooms, sterile processing zones, and expanded pharmacy and compounding lab.
Franklin Memorial Hospital vice president and administrator Carl Cline said: "This project allows for improved access to specialty services for the communities that we serve.
"Most importantly, it allows our patients to access world-class care without traveling far from home."
The old operating rooms, dating back to the 1950s, were around 325ft2 in size, while the new ones are over 600ft2 and equipped with advanced technology, enabling surgical teams to provide more complex procedures for Franklin County residents and beyond.
Among the expanded specialty services include OBGYN, hand surgery, plastic surgery, podiatry and more.
The next phase of the project will include procedure rooms, staff areas and more pharmacy updates.
The decision on expansion of surgical offerings was taken based on Carilion's Community Health Assessment, which is undertaken every three years.
As per the assessments, greater access to specialty services and transportation had consistently come up as top-identified requirements.
Cline added: "Our goal is to remove barriers to care. This project is one of several we're working on to address those community needs and reinforce Franklin Memorial's role as a convenient, trusted care destination for our community members."