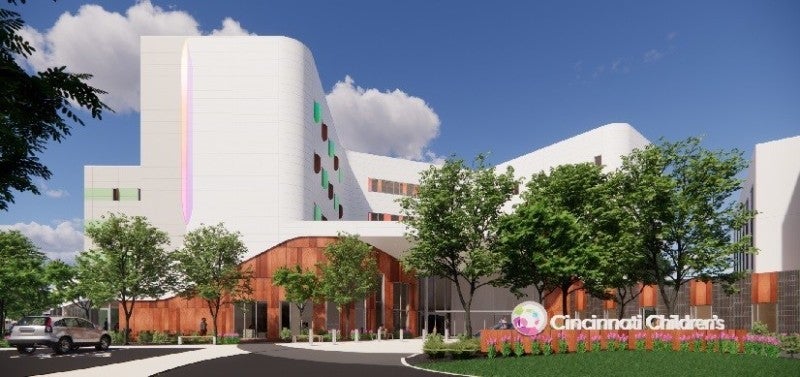 The new behavioural health facility is being built at a cost of $99m. It will replace the existing inpatient building on the hospital's College Hill campus.
Cincinnati Children's Child and Adolescent Psychiatry Division director Michael Sorter said: "One in every ten children has a disability associated with or due to mental health issues. It's a tragedy that those needs don't get addressed. We want to make sure that we do not miss any of those kids.
"The expansion is critical to what we want to do to improve our care, improve access to care and make sure we're more inclusive to families."
Spread across 160,000ft2 of area, Cincinnati Children's mental health facility will be 68% larger compared to the current building.
It will feature private rooms for all inpatients, separate areas to provide various therapies, such as group, speech, occupational, and recreational.
Slated to open in 2023, the new five-storey facility is being designed to also offer expanded neurodevelopment disorder services.
The project has received a $36m gift funding support from the Convalescent Hospital Fund for Children.
Cincinnati Children's will use its operating revenues to finance another third of the project costs.
The hospital is seeking to raise a further $36m in funding from philanthropic supporters.
Convalescent Hospital Fund for Children board chair Susan Shelton said: "Through the work that we're doing together to raise the funds to build this building, we actually can make a difference. Treatment does make a difference for kids with mental illness. So, we all need to do this together."