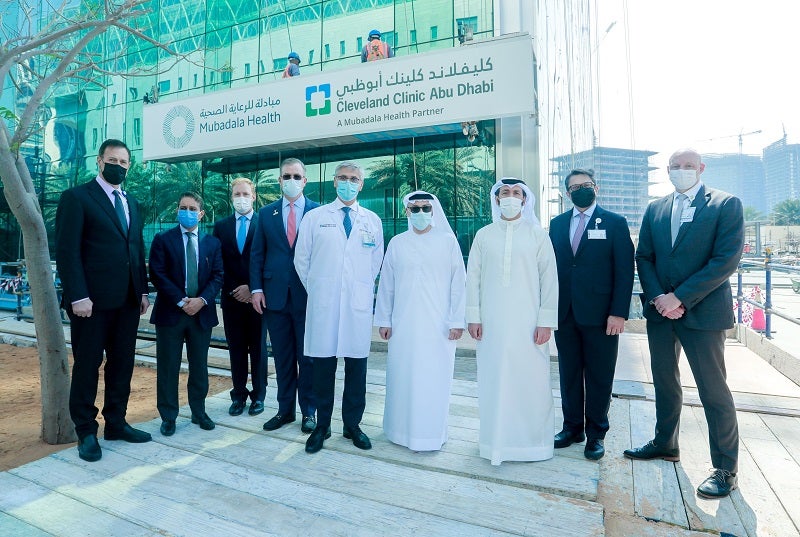 Cleveland Clinic Abu Dhabi, a Mubadala Health partner, has announced the completion of the exterior construction of its new Cancer Center with the fitting of the final glass panel to the tenth floor of the facility during a topping-off ceremony.
Later this year, the new 19,000m² centre is scheduled to start receiving patients.
The Abu Dhabi-based facility is expected to bring an approach that is integrated and transformative to diagnose and treat cancer in the UAE and the region.
With this new Cancer Center, patients need not have to travel abroad to get the necessary treatment and care.
Cleveland Clinic Abu Dhabi chairman Waleed Al Mokarrab Al Muhairi said: "The completion of the Cancer Center's exterior structure represents a major milestone in the construction process and brings us one step closer to start serving patients later this year.
"There is an immense sense of pride and gratitude for all those who have contributed to the project and enabled us to reach this stage.
"When it opens, the Center will provide the highest standards of specialised oncological screening, diagnostics and treatments, ensuring that cancer patients have access to the best and most comprehensive care in the UAE and the region."
With 24 exam rooms, two procedure rooms, 24 infusion rooms, and an area for women's oncology services, the facility will apply a 'patient and family-centered' approach to care.
Insights collected from the Patient and Family Advisory Council established by Cleveland Clinic Abu Dhabi's Oncology Institute have been incorporated into the design of the new facility to optimise the services and care offered to patients upon opening.