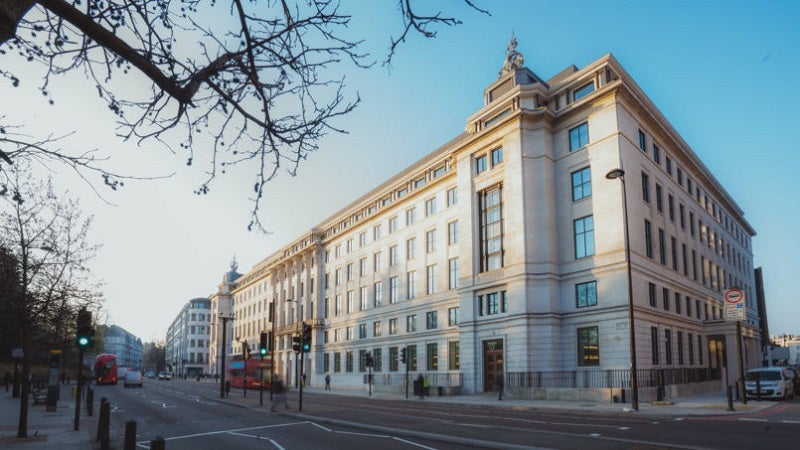 Cleveland Clinic has expanded its global footprint with the opening of the new Cleveland Clinic London Hospital.
Located at 33 Grosvenor Place in central London, the new eight-storey facility will provide treatment for various complex conditions and focuses on digestive disease, heart & vascular, neurosciences, and orthopedics.
It includes 184 inpatient beds, a 41-bed neurological rehabilitation ward, 29 ICU beds and eight operating theatres along with nearly 1,150 caregivers' staff.
Cleveland Clinic London is equipped with the latest technology and will provide a complete range of medical sub-specialties along with its core focus areas.
It will also offer comprehensive services for labs, imaging, and interventional radiology.
Cleveland Clinic stated that the new building has the ability to provide healthcare services for a complex patient population with support from 24/7 intensive care specialists in the ICU, as well as an acute admissions unit.
The new hospital represents the second facility in London after the opening of Cleveland Clinic Portland Place Outpatient Centre in September last year.
Cleveland Clinic London CEO Brian Donley said: "This is an eventful moment for the entire Cleveland Clinic family. We are excited to be bringing our unique model of care to the U.K., combining London's world-renowned physicians and research with Cleveland Clinic's 100-year history of technological advances and clinical expertise. We will provide patients with an unparalleled experience and the highest quality care."
The facility will provide advanced minimally invasive procedures, like transcatheter aortic valve implantations (TAVI).
It is equipped with advanced medical and surgical technologies, including innovative laser and robotic surgery capabilities.