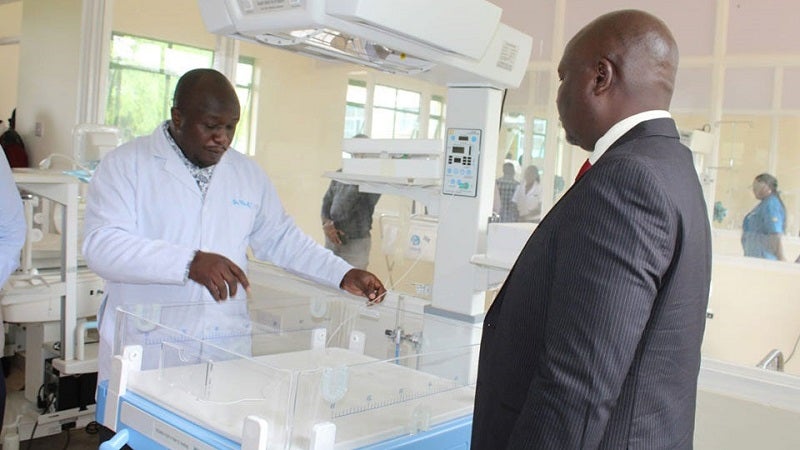 Global health organisation Catholic Medical Mission Board (CMMB) has opened a newborn care unit at the Ikanga Sub-County Hospital in Kitui County, Kenya.
Located in Kitui South Sub-County, the unit can accommodate up to 30 newborns who need medical attention on an urgent basis.
Critical health services such as proper umbilical cord care to avoid infections will be provided at the newly built and equipped newborn care unit.
Additionally, the unit will offer oxygen therapy for babies who face respiratory distress and light therapy and blood transfusions for the treatment of jaundice.
The unit will also have trained health staff who will provide coaching on skin-to-skin contact to mothers through kangaroo mother care.
Furthermore, they will monitor vital signs such as oxygen concentration, body temperature and weight management for preterm and premature newborn babies.
CMMB Kenya country director Dr James Kisia said: "The first hours, days, and weeks of a newborn baby's life are critical, especially for baby's experiencing complications.
"This newborn care unit will allow babies to get the care they need right away—and save lives.
"Before, mothers and babies had to travel to the Mutomo Mission Hospital or Kitui County Referral Hospital for support—an arduous journey that stole precious time or that families could not afford to take."
The new unit is said to be the third one renovated and opened by CMMB in Kitui County over the past two years.
CMMB opened newborn care units at the Ikutha Level IV hospital and the Mutomo Mission Hospital last year.