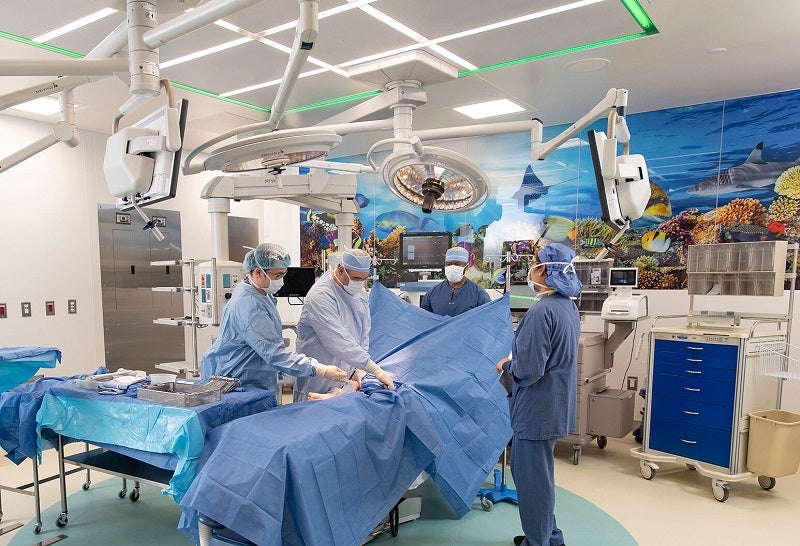 Cohen Children's Medical Center in New York has opened the new $110m Pediatric Surgical Operating Complex to boost its paediatric service capabilities.
The 24,000ft2 facility will specialise in orthopaedic, cardiothoracic, neurologic procedures along with general surgeries. The opening of the complex is expected to reduce patient wait times and serve patients who seek medical procedures at Cohen Children's every year.
The complex was delivered in a multi-year project that began with the Blumenfeld Family Pavilion.
Blumenfeld Family Pavilion is a five-storey extension at the children's hospital developed in 2013. The master plan left space to accommodate the new operating rooms.
The project moved forward, and the operating rooms were constructed. The complex is named for the Damaghi family, the long-time supporters for Northwell Health, a healthcare network of which Cohen Children's is a member.
The new Pediatric Surgical Operating Complex includes eight child-friendly operating room suites and has majestic photo walls which help in creating an unintimidating environment.
There are several play spaces throughout the facility.
Each 600ft2 operating suite features no-shadow lighting, four 50-inch monitors, and 3D imaging, while the new Post-Anesthesia Care Unit includes 27 recovery bays.
Northwell Health pediatric services chair and senior vice president Charles Schleien said: "We understand that the surgical and anaesthetic needs of neonates, infants, children and adolescents are absolutely unique and quite different than those for adults.
"The goal was to complete this crucial project through donor support and we're grateful to the Damaghi family and First Quality Enterprises, and all of the members of our Cohen Children's Advisory Board for stepping up. This is really a transformative space for patients, our community and for Northwell."