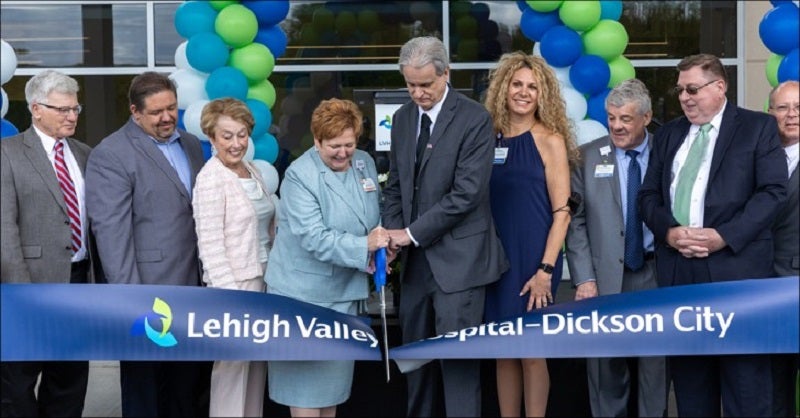 Lehig Valley Health Network (LVHN) has opened Lehigh Valley Hospital (LVH)–Dickson City in Pennsylvania, US.
The 100,000ft2 hospital, located on Main Street, will provide a broad range of patient care and advanced diagnostic testing to the Lackawanna County community.
With a focus on surgical specialty, the hospital features seven operating rooms and two procedure rooms, and also includes a previously opened Health Center.
It features a 19-bay emergency room (ER) and a helipad to cater to times when the community will require access to emergency care.
Claimed to be built with focus on patient comfort, the hospital has 24 private patient rooms.
LVHN executive vice president and chief clinical officer Michael A Rossi said: "This campus will be an indispensable part of the community, healing its residents and helping them live their best lives."
"Great health care is part of what makes a community special."
The hospital has created more than 250 new jobs and will be led by president Kim Jordan, who comes with more than three decades of nursing experience.
Among the surgical and procedural programs provided at the campus include spine, joint replacement, general orthopedic surgery, hand surgery, general surgery, ENT, urology, bariatric surgery and GI surgery.
It also offers telemedicine facility, and advanced imaging facilities such as CT to ultrasound, X-ray and fluoroscopy.
The outpatient services provided include rehabilitation services, pain management, Orthopedic Injury Center and 3T MRI.