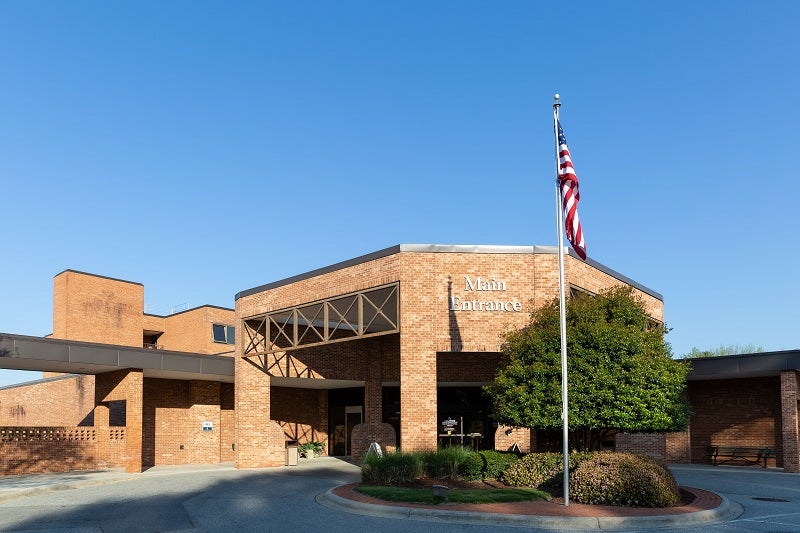 US-based healthcare company Cone Health has converted its former women's health campus into a designated hospital for treating Covid-19 patients.
The Cone Health Green Valley campus in Greensboro, North Carolina was transformed into the regions first specialised Covid-19 hospital within a span of 28 days. This was achieved with the support of teamwork and technology.
Cone Health COVID-19 campus chief medical officer Brent McQuaid said: "It was exactly what we needed for our community. We wanted the new COVID-19 hospital to be the safest place in the city.
"We also wanted to design an environment to protect and empower staff with the right tools and technology, remove physical barriers, and enable them to provide hands-on care at the bedside without worry or fear of contamination."
Cone Health said that the new hospital features negative pressure ventilation and hands-free communication throughout the facility.
The company said that more than 80 leaders from various teams across the health system were involved in the hospital transformation.
The Lean team and infectious disease team of the health system joined forces to ensure that clinical workflows, operational processes, and technology solutions were safe and efficient.
A wearable Vocera Smartbadge was provided to the care teams in the hospital in order to protect them.
The voice-controlled Smartbadge allowed hands-free communication among the team members. It could be worn under personal protective equipment (PPE).
Cone Health executive vice-president of acute care services and chief nurse executive Kenneth Rempher said: "Many patients need hands-on care, whether they are a sick baby or an elderly man with COVID-19, which is why hands-free communication is ideal for many clinicians; but there also are times when clinicians need to exchange more context about the patient situation, and a secure mobile app is preferred."