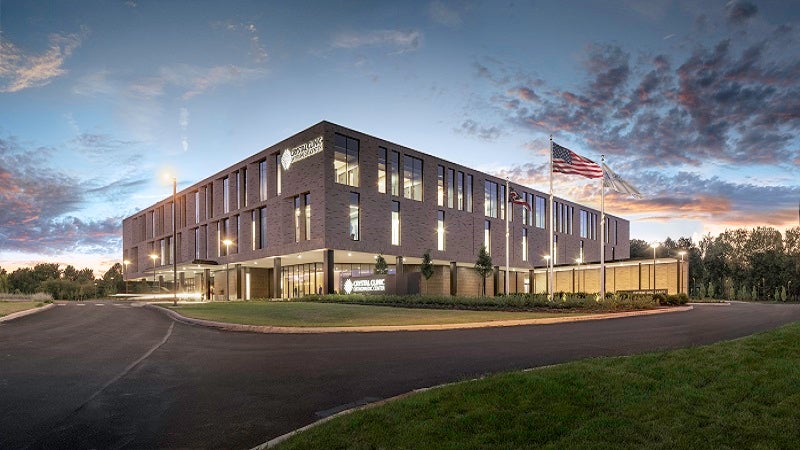 US-based Crystal Clinic Orthopaedic Center is all set to open its new specialty hospital in Fairlawn, Ohio, US, on 1 November 2021.
The new healthcare facility is claimed to be the only hospital in the world that is dedicated to orthopaedic and plastic/reconstructive care.
Crystal Clinic Orthopaedic Center chief nursing and operations officer Holli Cholley said: "This project is a culmination of years of planning to create a state-of-the-art hospital that combines the most advanced surgical technologies in a soothing and restful environment that promotes healing and enhances patient experience.
"We are setting new standards in healthcare environmental design and leading-edge technologies, so we can continue to deliver our nationally-recognized surgical outcomes in a hospital that reflects this highest level of care."
With more than 165,000ft2 area, the new three-storey hospital structure has 60 private rooms and 12 operating rooms.
Crystal Clinic said that the operation theatres at its facility feature new advanced technologies, which are expected to aid surgery success and post-surgical recovery.
Once opened, this new hospital will replace Crystal Clinic's inpatient and surgical space near downtown Akron.
Apart from orthopaedic surgery, reconstructive/plastic surgeries, the hospital will offer other services such as physical therapy, diagnostic digital radiology imaging.
It also provides Crystal Clinic QuickCare for the immediate care of orthopaedic and sports injuries.
The hospital also offers a wide range of patient and visitor amenities such as outdoor lounge/waiting area and dining spaces.
Crystal Clinic Orthopaedic Center president and CEO Dan Ferry said: "The opening of this new hospital represents a significant milestone for Crystal Clinic as the largest construction project in our history.
"The hospital's patient-centered design, along with the expertise of our skilled surgeons and the outstanding clinical care of our dedicated staff of health care professionals, will ensure we continue to provide exceptional surgical outcomes and a patient experience that is second to none."