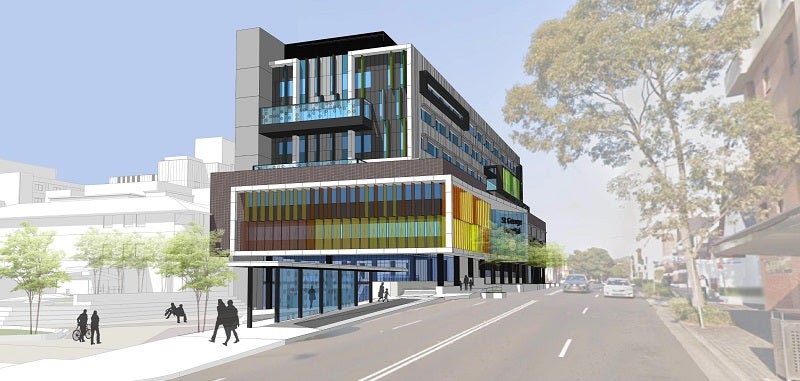 The Government of New South Wales (NSW) in Australia has revealed the artist impressions of the new $385m Ambulatory Care Precinct at St George Hospital.
Located on Kensington Street, the new facility will offer several support services for patients attending hospital on an outpatient basis, including pathology and medical imaging.
It is being constructed to meet the increasing needs of St George and the Sutherland community to 2032.
The building's upper levels will offer additional aged care and rehabilitation inpatient beds.
It will include two new specialty units, that include an Acute Acquired Brain Injury Unit and an Aged Care Behavioural Management Unit.
The Aged Care Behavioural Management Unit will serve old patients with long term or complex conditions related cognitive and ageing issues like delirium and dementia.
The Acute Acquired Brain Injury Unit is to meet the rehabilitation needs of mild to moderate brain injury patients.
Slated to be completed in 2025, the project includes improved facilities for outpatient and ambulatory care services along with new public forecourt and green spaces.
NSW Government health minister Brad Hazzard said: "The new Ambulatory Care Building brings essential health services including physical rehabilitation, medical imaging tests, blood transfusions and biopsies under the one roof, making it easier for outpatients to access the healthcare they need.
"The designs unveiled today are the result of extensive planning undertaken with staff and local communities to ensure the new precinct meets the healthcare needs of this dynamic and rapidly growing region both now and in the years to come."
ADCO Construction was appointed to carry out priority and infrastructure works for the new building.
Previously, the NSW Government has invested in new $43.7m emergency department, $277m Acute Services Building and $11.5m birthing suite and theatre refurbishment project.