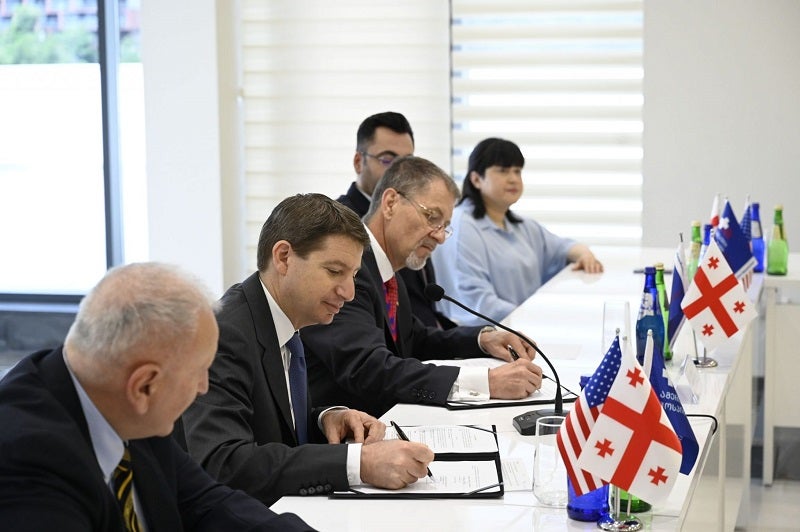 Understand the impact of the Ukraine conflict from a cross-sector perspective with the Global Data Executive Briefing: Ukraine Conflict
---
The US International Development Finance Corporation (DFC) along with American Hospital Tbilisi has launched a new technical assistance grant for Ukrainian refugees in Georgia.
With DFC's support, the hospital will provide outpatient care as well as surgical services to Ukrainians.
Additionally, it will provide paediatric outpatient care and diagnostic services, and adult outpatient care and diagnostic services.
Now, there are approximately 28,000 Ukrainian refugees in Georgia.
The new grant builds upon $18m DFC funding provided to American Hospital Tbilisi for its initial construction, which completed in September last year.
DFC noted that the new technical assistance partnership will allow the hospital to grow and expand its services, strengthen the health sector in Georgia to support long-term development.
DFC CEO Scott Nathan said: "DFC's new technical assistance partnership with the American Hospital Tbilisi builds upon our strong, existing partnership and will benefit Ukrainians in need.
"DFC is committed to supporting our partners throughout Eastern Europe through smart investments like this partnership, especially in the wake of Russia's unprovoked war in Ukraine."
As part of the surgical and non-surgical assistance programme, American Hospital Tbilisi will provide medical services to Ukrainians affected by the war in Russia and for those who are currently in Georgia.
Ukrainians travelling to Georgia for medical treatment due to lack of medical services and supplies in Ukraine will also receive medical services.
American Hospital Tbilisi chairman Gregory Kuntz said: "With DFC's support, we are expanding the Hospital's services to reach Ukrainians who are unable to access other healthcare after fleeing the Russian war in their country.
"We look forward to continuing to expand our healthcare services and provide high quality care and set a new landmark on the map of Georgian medical services."