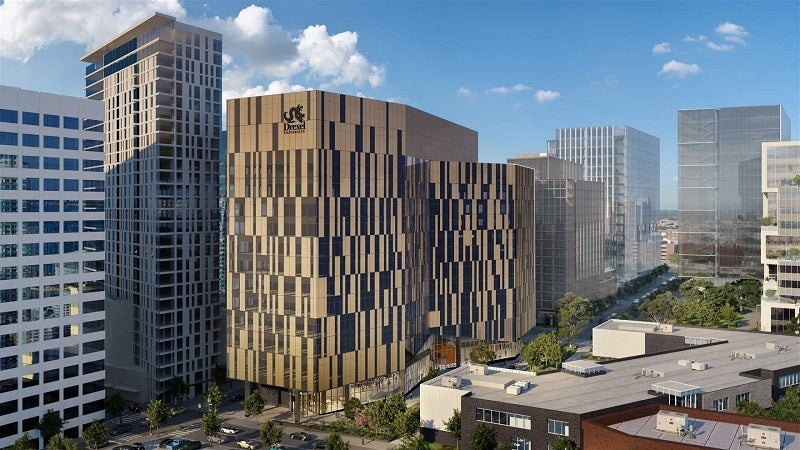 US-based Drexel University has announced plans to open the new Health Sciences Building, a 460,000ft2 academic facility.
The building will bring the University's College of Nursing and Health Professions, College of Medicine, and Graduate School of Biomedical Sciences and Professional Studies in University City under one roof.
This in turn will improve collaborations in research and practice.
Shifting various academic institutes to University City will also give students, faculty and professional staff easy access to the university's vast resources including libraries, fitness centre, theatres, athletic fields, among others.
The facility will start welcoming students in phases, with the batch from College of Nursing and Health Professions to be the first to commence classes at the new building on 19 September.
Situated at uCity Square, the 12-storey building will also integrate Drexel's health-related initiatives into the university's main campus.
The Health Sciences Building comprises instructional spaces, offices, simulation spaces, anatomy teaching spaces as well as wet labs.
Apart from classroom and learning spaces, the building also includes seminar rooms, pantry spaces, study spaces, creative arts therapy spaces, physical therapy labs and virtual reality rooms.
Drexel president John Fry said: "This magnificent building will be a game changer for Drexel and the communities we are privileged to serve.
"It will keep the University on the leading edge for preparing exceptional students to excel in the health and life sciences professions and provide the highest quality health care throughout the city, region and nation, particularly to underserved communities.
"It strengthens our capacity to support our stellar faculty in conducting critical and often life-saving research while maintaining our edge as a Research-1 institution." Drexel will lease the building, developed and owned by Wexford Science & Technology and Ventas, for the next 30 years.