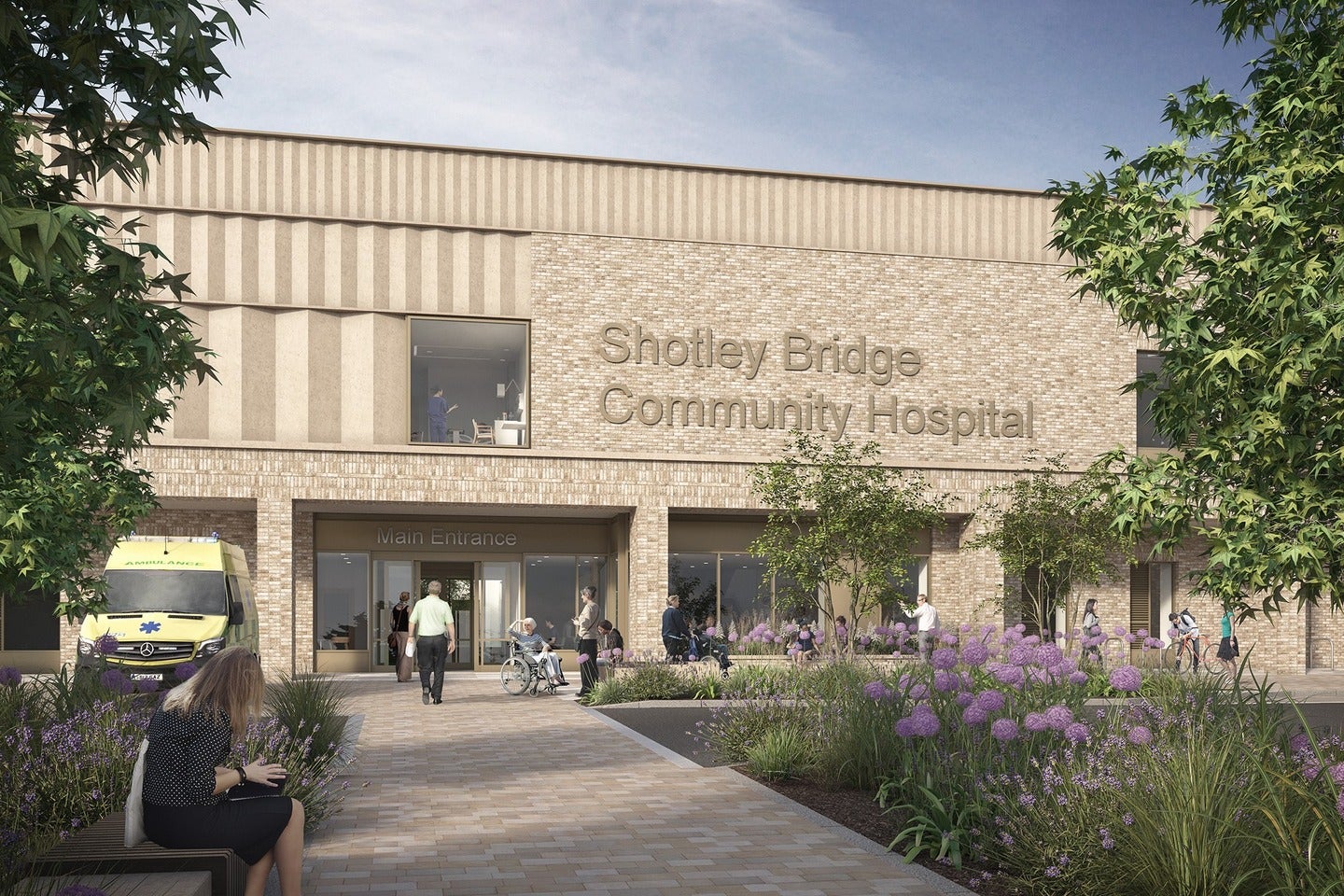 County Durham and Darlington NHS Foundation Trust has received planning permission from the Durham County Council in the UK for a new community hospital in Consett, England.
The new hospital will be an advanced facility built on Derwent View, part of the former Steel Works site.
The facility will replace the existing Shotley Bridge Community Hospital.
It is expected to offer advanced healthcare facilities to patients who intend to fulfil their requirements now and in the future.
County Durham and Darlington NHS Foundation Trust programme manager Jane Curry said: "This is a very important milestone in this long awaited development for the population of Derwent side, and the critical part this facility plays in the wider community healthcare infrastructure in County Durham."
Construction of the new hospital is slated to begin later this year and is expected to be delivered in 2025.
Medical Architecture, a specialist in healthcare architecture, designed the new facility, and Tilbury Douglas will be the main contractor for this project.
Medical Architecture director Lianne Knotts said: "We are delighted to move on to the next stage in delivering this important new community hospital for the local population.
"We have designed a building that is welcoming to all and that creates an environment for care that promotes wellbeing and recovery. We are now looking forward to making the plans a reality."
Tilbury Douglas regional director Paul Ellenor said: "We are delighted that formal planning permission has been granted for the new hospital. Our team and the project's design partners have worked hard to develop a scheme that will benefit the local community, providing an enhanced environment for both patients and staff."