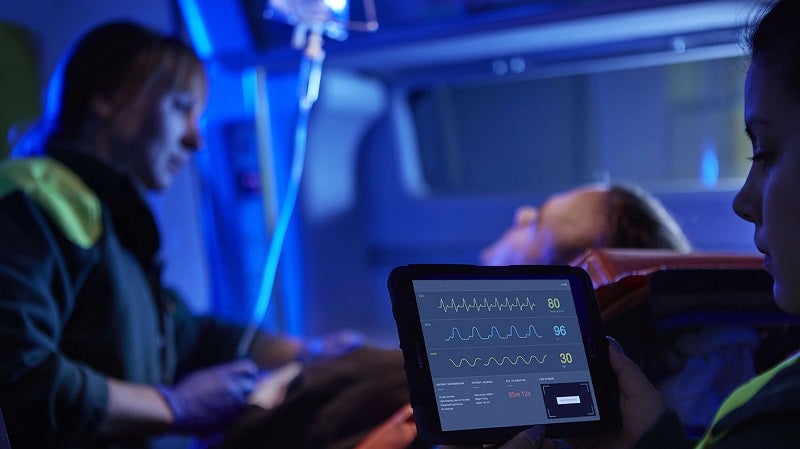 Telecommunications firm Ericsson has joined forces with Telia and Sahlgrenska University Hospital to develop an artificial intelligence (AI) model that has the ability to predict the number of near-term Covid-19 admissions 14-to-21 days in advance.
The AI model was trialled at Sahlgrenska University Hospital in Sweden.
Ericsson claims that the forecasting accuracy was assessed by planning experts at the hospital and provided significant results.
The company said that the data-driven insights model makes use of its AI modeling technologies combined with hospital admission data as well as aggregated mobile crowd movement data from Telia to offer reliable 14-day Covid-19 admissions forecast.
Sahlgrenska University Hospital chief medical officer Thomas Brezicka said: "The collaboration has enabled the development of a reliable tool for short term prediction of admissions to the hospital due to Covid-19 and has been vital for our planning of effective resource allocation to ensure that all patients receive the care needed."
The partnership between the three organisations began in September last year.
Initially, the model was tested at the local municipality Region Västra Götaland. In spring this year, it was tested at Södra Älvsborgs Hospital.
Ericsson Managed Services head Peter Laurin said: "In this past year, our hospitals and healthcare resources have been stretched to their very limits, and it's been important that we join to support in every way we can.
"This trial has demonstrated the lasting impact that disruptive technologies such as AI can have across our societies. We have been proud to partner in this trial contributing with our AI tools and expertise."