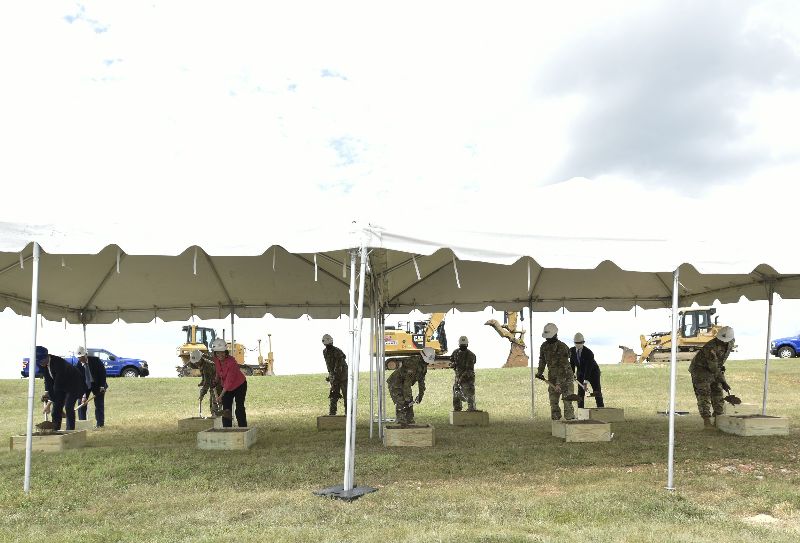 Fort Leonard Wood, a US Army training installation in Missouri Ozarks, has broken ground on a new a $295m, 52-acre hospital that is set to replace the existing facility.
Named General Leonard Wood Army Community Hospital, the new medical complex is expected to be completed in 2024.
The new complex will consist of a 235,400ft2 hospital, a 193,000ft2 clinic, along with a central utility plant, emergency back-up generators, five-bay ambulance garage, helipad as well as supporting facilities.
The new hospital is designed to include all the capabilities of the existing facility.
GLWACH commander Kimberlie Biever said: "It will be more efficient in terms of function, it will be more cost-effective to maintain, and it will be a beautiful facility where people want to work and where our patients will be welcomed in a therapeutic environment.
"The clinical locations were thoughtfully planned to ensure patients can navigate through the hospital easily and efficiently and receive needed health care."
The new Fort Leonard Wood hospital will be built to serve for decades to come. One of the key improvements in the new facility will be expanded intensive-care capacity.
Defense Health Agency in Falls Church director Ronald Place said: "The new hospital, with new designs, will better enable the local community here to care for those who are more critically ill.
"Medicine, particularly in America, is leveraging technology – in particular, virtual health technology – and one of the leading-edge things that leaders here at (GLWACH) have done over the last five or six years is to reach out to other organisations for assistance with monitoring and assistance with the intensive-care unit side."
The new hospital is being designed and constructed under an alliance between the Corps of Engineers, JE Dunn Construction and RLF Architects.