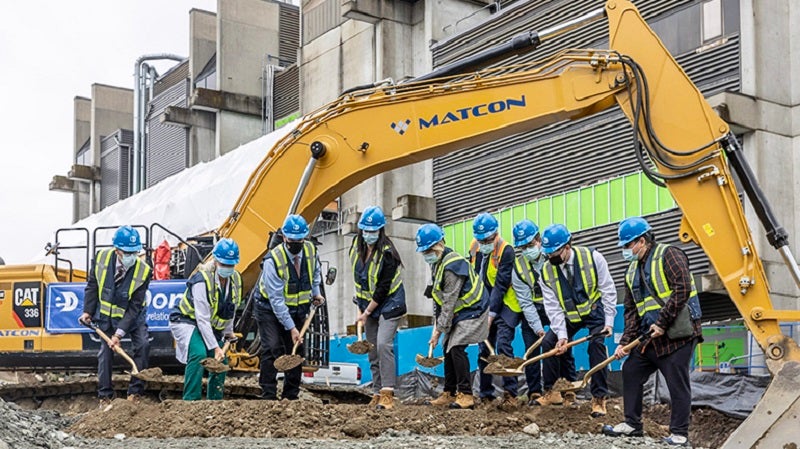 Fraser Health Authority has announced the start of construction on the Burnaby Hospital redevelopment project in Canada.
Estimated to cost over $1.3bn, the redevelopment is part of Fraser Health's commitment to build capacity, upgrade health care network, and improve access to patient-centred care near home.
It will include addition of two new patient care towers, a new cancer treatment centre and emergency department. The expansion will bring the total beds on the Burnaby Hospital campus to 399.
The first tower will be a new six-storey Keith and Betty Beedie Pavilion, which will have 83 beds in primarily single-patient rooms.
It will also include a medical in-patient unit, a maternity unit, negative pressure rooms, a neonatal intensive care unit along with outbreak zones to isolate infectious diseases.
The pavilion will have a mental-health and substance-use in-patient unit, which will include a five-bed crisis stabilisation unit that will offer short-term assessment, in-patient care, and treatment for patients who are at risk or in severe distress.
The other part of the upgrade project will include a new Jim Pattison Surgery Centre along with renovations to the existing Support Facilities Building.
This will include an emergency department with increase in treatment bays from 72 to 82, additional pre-operative and post-operative recovery spaces, a new medical device reprocessing department, and six new advanced operating rooms.
It will also include improvements to many other departments.
The second tower is expected to have 160 new beds along with an advanced cancer treatment centre.
British Columbia Health minister Adrian Dix said: "Upgrading the Burnaby Hospital will make a real difference for the people of Burnaby.
"Our government is following through on its commitment to redevelop the hospital to meet the public health-care needs of people in the community as construction begins on an updated facility."
The new surgery centre, six-storey facility, and renovations to existing buildings are planned for completion in 2026.