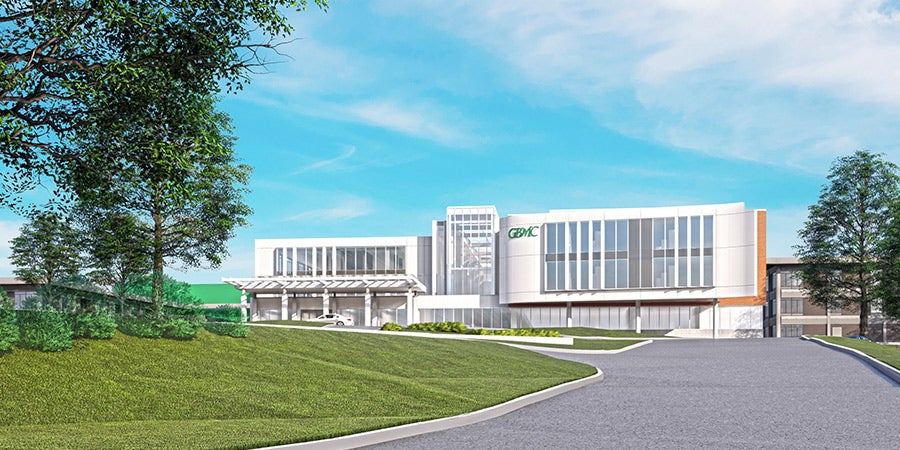 The Greater Baltimore Medical Center (GBMC) in the US has started construction on two buildings which have been designed to improve the patient experience at the hospital campus.
A three-storey building occupying a 117,000 square-foot area will replace older inpatient rooms while creating a new entrance to the hospital.
The two-year, $166m project will also include the two-storey Sandra R. Berman Pavilion to accommodate the Sandra and Malcolm Berman Cancer Institute.
Known as The Promise Project, the construction will pave way for future patient care in the Greater Baltimore community.
Initial phase construction is slated for completion by 2023.
The hospital addition will feature two clinical floors. Each of them will have a 30-bed medical-telemetry unit and designed in a patient-centered care model.
With advanced sound proofing, each new patient room can accommodate patient and clinical staff needs appropriately and allow space to safely maneuver.
GBMC medical staff can see patients without entering the room through a new alcove.
With the help of a unique patient server, they will be able to easily pass medical supplies from outside the room without having to enter and exit the space.
Additionally, the new unit design will provide clinical staff with the ability to create a "pandemic mode" that can exhaust air to the outside for increased protection against infectious diseases.
GBMC HealthCare president and CEO John Chessare said: "We have spent the last decade redesigning care for the patient to experience it as a system. Now is the time for our inpatient rooms to be brought into the future.
"The Promise Project is a critical step in our effort to hold ourselves accountable for patients' overall health."
GBMC noted that the ground floor of the building provides wellness spaces, a retail pharmacy, a medical library and a gift shop.
The existing Yvonne Kahlert Chapel will be relocated from its current location and the kosher pantry will be moved. A new meditation interior garden will be built in its place.
With the 70,000 square foot Sandra R. Berman Pavilion construction, The Promise Project will also consolidate several services provided by GBMC's Sandra and Malcolm Berman Cancer Institute.
The Pavilion will offer services and specialties such as genetics, infusion therapy, gynecologic and medical oncology, breast and thoracic surgery as well as oncology support.