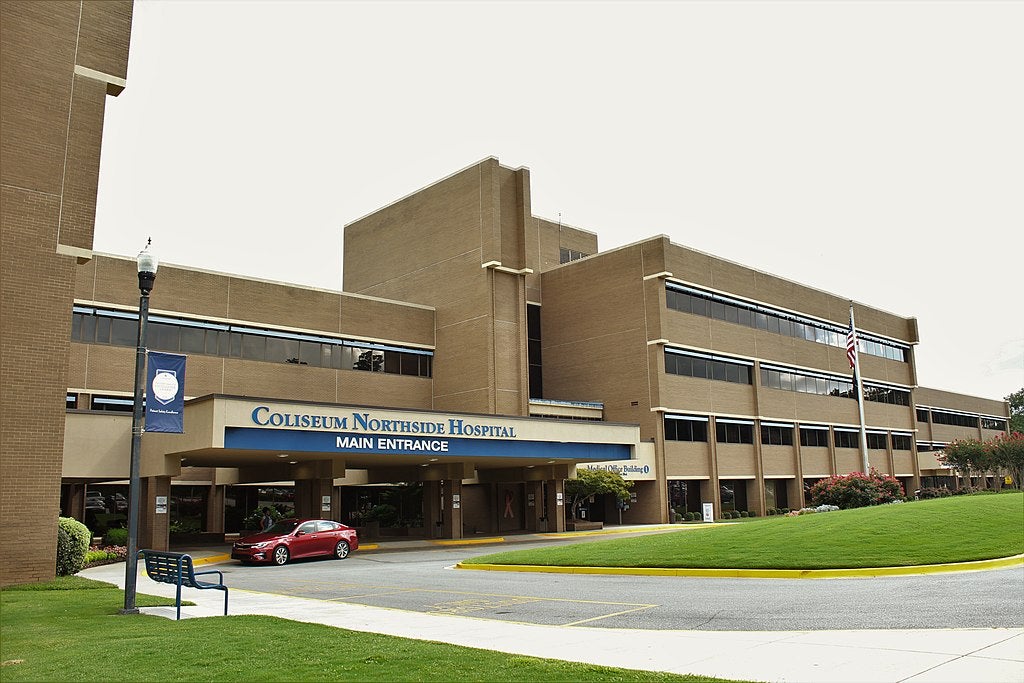 HCA Healthcare has agreed to divest four of its hospitals in Georgia, US to Piedmont Healthcare in a deal worth approximately $950m.
The hospitals considered for sale include the 310-bed Eastside Medical Center in Snellville and the 119-bed Cartersville Medical Center in Cartersville.
Piedmont Healthcare will also acquire Coliseum Health System comprising two acute care hospitals – Coliseum Medical Centers with 310 beds and the 103-bed Coliseum Northside.
It will also purchase 40-bed Coliseum Center for Behavioral Health facility in Macon from HCA Healthcare.
The sale forms part of HCA Healthcare's strategic plan to boost its financial flexibility required to support initiatives in core markets.
The transaction, subject to customary regulatory approvals, is slated for completion in the third quarter of this year.
Upon completion of the sale, HCA Healthcare will have five hospitals in Georgia.
Piedmont Healthcare president and CEO Kevin Brown said: "HCA Healthcare has instilled a high standard of care into these facilities, and we are proud that they have trusted Piedmont to continue this legacy.
"As a not-for-profit organisation, we return our profits to the communities we serve by reinvesting in the care provided in those communities.
"Connecting all the pieces as well as having access to appropriate acute care when it is needed is key to creating a seamless experience for our patients."
Piedmont said it will also partner in a joint venture for 12 urgent and family care clinics.
Recently, HCA Healthcare acquired Meadows Regional Hospital in Vidalia, Georgia from Meadows Health Alliance to expand its network of care in south-eastern region.