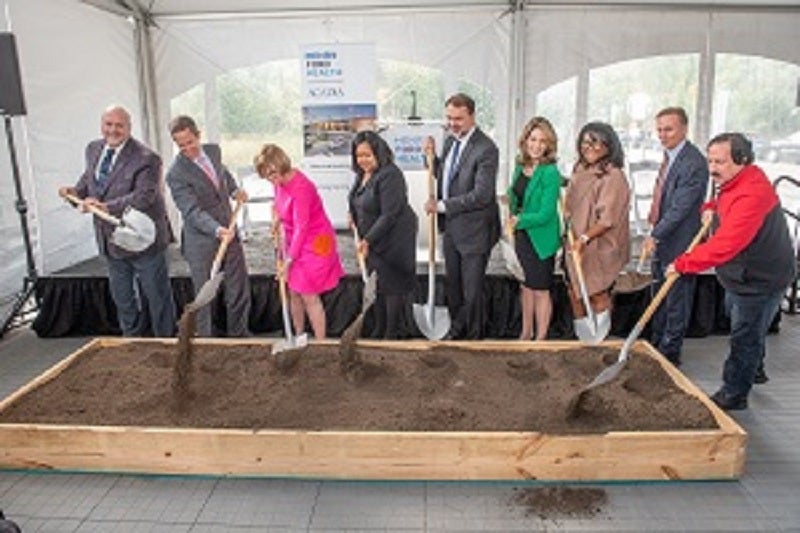 Henry Ford Health and Acadia Healthcare have broken ground on behavioural health treatment and teaching hospital at West Bloomfield in Michigan, US.
The new Henry Ford Behavioral Health Hospital will allow Henry Ford Health to offer behavioural health services in Metro Detroit and beyond.
Henry Ford Health president and CEO Bob Riney said: "As a trusted healthcare provider in Michigan for more than a century, we are proud and encouraged to break ground on our new behavioural health hospital, which will help us provide the very best care to those who need healing."
Spanning around 120,000ft2, the two-storey new hospital will initially have 184 inpatient beds, which will subsequently be expanded to 192 beds and even more based on the need.
It will provide inpatient psychiatric services to adults, seniors, adolescents, and children.
The hospital will be operated by Acadia Healthcare, which in partnership with Henry Ford Health will develop innovative care delivery approaches for the integration of physical and mental health services.
Acadia Healthcare CEO Chris Hunter said: "This truly is a joint venture, not just with Henry Ford, but also with our community stakeholders, city and county leaders, and the strong team of physicians, nurses, technicians and support staff who will care for patients."
The hospital will also serve as an academic site, educating behavioural healthcare providers including psychiatry residents, medical students, and nurses.
The hospital will aim to achieve LEED certification for environmental sustainability.