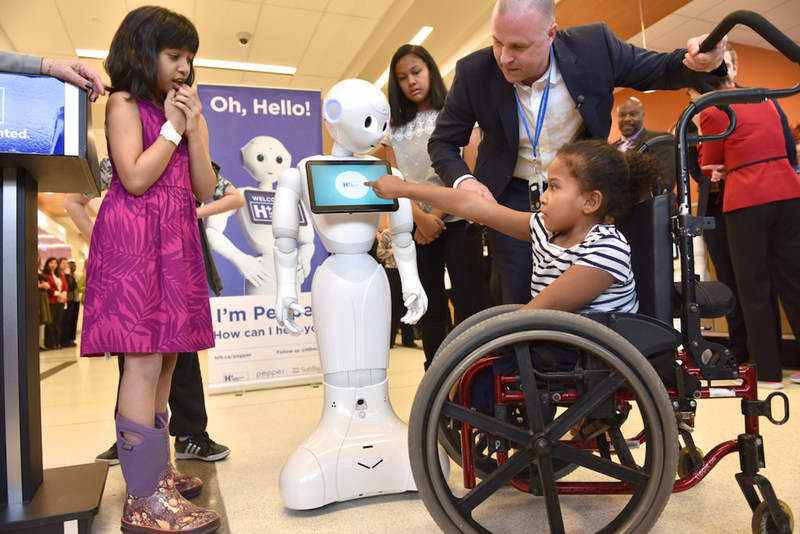 Humber River Hospital in Canada has partnered with technology firm SoftBank Robotics America (SBRA) to start trial of the humanoid robot, Pepper.
One of the two Pepper robots introduced by Humber will greet, guide, engage and entertain patients at the hospital's main entrance hall.
Another robot will support children and their families as part of the hospital's Child Life Program.
Humber River Hospitalpresident and CEO Barbara Collins said: "While the healthcare sector has talked about this technology for some time now, we are ambitious and confident at Humber River Hospital to make the move and become the first hospital in Canada to pilot this technology.
"We are always working to elevate the patient and visitor experience at our hospital.  Knowing Pepper will help create positive and memorable experiences, we are very excited to introduce Pepper as our newest team member."
Pepper's interactive 10-inch chest-mounted touch-screen display will show various applications of Humber River Hospital and help visitors find their departments, washrooms, exits, among others.
Additionally, the new robot using its two 2 HD cameras and one 3D depth sensor will share information about the hospital, answer commonly asked questions, and entertain with games and selfies.
SoftBank Roboticschief strategy officerSteve Carlin said: "We are excited to see Humber River Hospital leading the charge to innovate the patient experience.
"By meeting and interacting with Pepper, patients and visitors will be able to see how the future of healthcare can be enhanced through robotics."