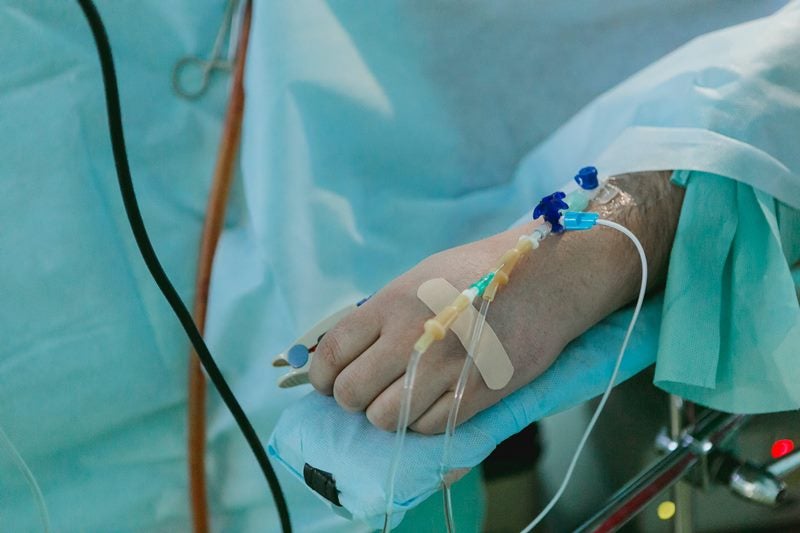 A low-cost device, developed by Indian Institute of Technology-Madras and healthcare start-up in the institute's research park Helyxon, has been deployed to monitor 2,000 patients in hospitals of the South Indian city of Chennai.
This device can remotely monitor the vital signs of hospitalised patients, including those suffering from Covid-19.
It is being used on patients admitted in public and private hospitals of the city.  Around 5,000 more are planned to be deployed.
This portable wireless device can be attached on to a patient's finger, and data on the vital signs gets streamed to a mobile phone or central monitoring system, which helps healthcare professionals to monitor a patient's condition.
It measures temperature at the armpit while blood oxygen level and other parameters at the finger tip.
It is also reusable for over a year for management of patients' various health parameters.
This device costs between Rs2,500 ($33.3) and Rs10,000 ($132.3), based on the configuration and parameters.
Hospitals are reported to be finding it beneficial especially during Covid-19 as it cuts down the need for close contact between patients and healthcare professionals.
Stanley Medical College Hospital, the Institute of Child Health and the Institute of Obstetrics and Gynaecology have approached the start-up firm for  scaling up the device availability.
The software platform of the device issues alerts on patient's parameters, which can be used for even online consultation with doctors at hospitals.
Meanwhile, Broadway Hospital in the south Indian city of Bengaluru will be converted into a Covid facility. The hospital will open in 12-15 days.
The hospital will have 160 Covid beds with oxygen facilities and 30 beds for Intensive Care Unit. Fifteen beds will be for triage.