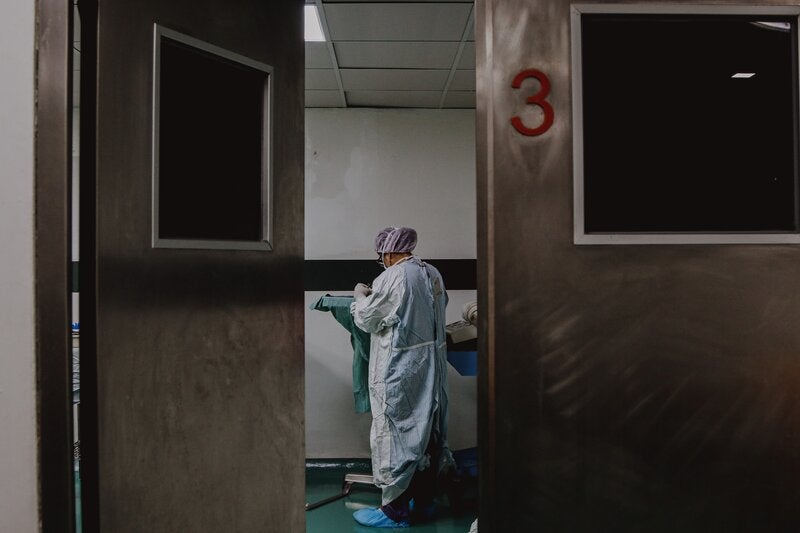 Indian state government of Maharashtra has decided to construct a hospital at Mankapur in Nagpur to treat Covid-19 patients.
The decision has been made as the state's interior districts reported increased coronavirus cases.
The 1,000-bed facility is expected to cater to patients from the district of Vidarbha due to lack of beds in government hospital.
Guardian Minister Dr Nitin Raut finalised the plan for the new hospital. It is expected to see an investment of nearly INR850m ($11.35m), reported The Times of India.
Raut was quoted by the newspaper as saying: "Expression of interest (EoI) will be floated soon.
"The Covid Hospital will be developed by private agency in open space available in the divisional sports complex.
"Doctors, paramedical staff, sanitation workers and other supporting manpower will be provided by the private agency itself."
He added: "The Covid Hospital will also cater to the patients from entire Vidarbha. It will be developed in such a manner that virus in aerosol droplets will get destroyed."
Raut noted that the Covid Hospital "will be for moderate and critical Covid-19 patients. It will comprise ICU and all required facilities."
In the Indian city of Mumbai, five Covid hospitals of similar capacity are said to be operational.
The state reported total 5.95 lakh cases, of which 4.17 lakh people have recovered and the active case load stands at 1.58 lakh patients.