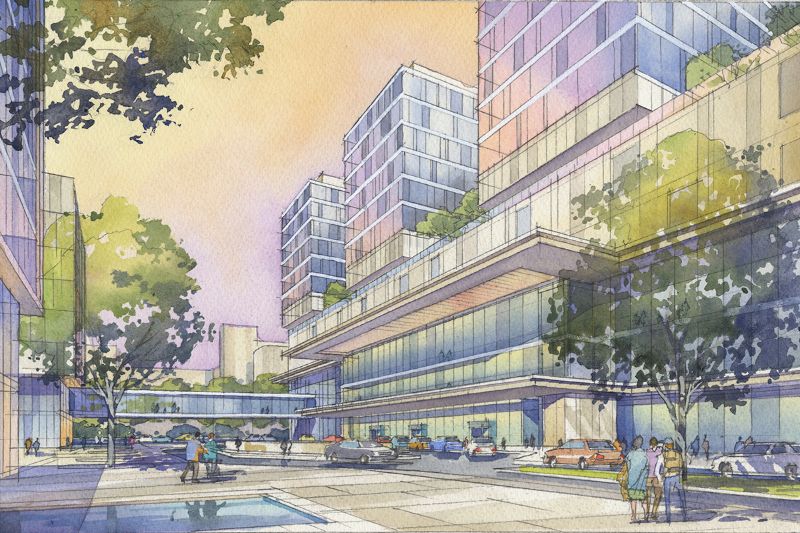 Indiana University Health (IU Health) has filed plans for a new $1.6bn hospital that will combine two of its adult hospitals on an expanded medical campus in Indianapolis, US.
IU Health is seeking authorisation for zoning flexibility to develop the proposed uses for the 44-acre medical campus expansion.
The organisation will collaborate with city and state officials, neighbourhood groups and stakeholders for the project's design, specifications, uses and development standards.
According to the plans, the new hospital will be constructed over the next six years. Upon opening in 2026, IU Health Methodist and IU Health University Hospital operations will be consolidated.
Majority of the Methodist hospital complex is set to be renovated for integration into the larger campus. The oldest portion of Methodist was opened in 1908, while University Hospital opened in 1970.
The combination of the two hospitals is intended to avoid duplication of high-acuity services, which could be expensive, as well as help IU Health deliver improved care.
IU Health president and CEO Dennis Murphy said: "The time has come to move ahead on this transformative project to revitalise our downtown facilities. It has taken us several years to imagine, analyse, and decide how best to proceed.
"Together with city officials, neighbours and other partners, we are designing a campus with a destination hospital to provide state-of-the-art care for future generations of Hoosiers."
Based on the preliminary blueprint, the new hospital will feature three towers of approximately ten storeys. It will also have a rooftop helipad and walkways to neighbouring buildings and a parking garage.
The hospital will have a capacity to house up to 576 private patient beds and outpatient care areas.
After renovation, certain parts of the Methodist will be linked to the new hospital, providing additional beds, exam rooms and other clinical space.
IU Health is also planning to build research and education facilities on the expanded campus for IU School of Medicine.