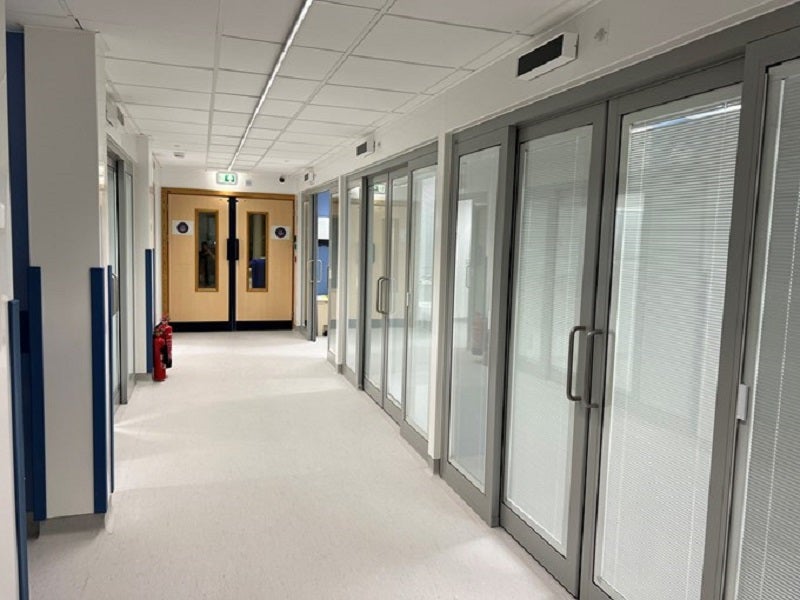 James Paget University Hospitals NHS Foundation Trust has announced the inauguration of new paediatric emergency department.
The new unit at the James Paget University Hospital is nearly double the size of the old department and includes a dedicated waiting room as well as five assessment cubicles.
It also has a well-being room, storage space, triage area, reception area, two resuscitation rooms, along with a utility area that will accommodate an automated medication dispensing system.
Construction work of the new department, which was carried out by Morgan Sindall, took 20 weeks.
Work on the project involved ventilation system replacement, along with a new Air Handling Unit on a specially constructed gantry, as well as a new electrical system.
The new paediatric emergency department has been designed to provide better environment and privacy for patients.
Neonatal, Children and Young Person's Service head Justine Goodwin said: "We are so excited about the opening of the new department, which is such an improvement on the facilities we have been using.
"Visiting a hospital can be a daunting prospect for our younger patients. The new department has been built with this in mind and provides more space, a quieter environment and greater privacy for patients and their families which is separate from the adult area."
The completion of the unit represents the latest in a series of improvements made to the hospital's emergency department that began in October 2020 along with the main department expansion.
This project phase involved extension of a part of the hospital's front façade towards the main car park.
It also included reconstruction to provide additional assessment and treatment cubicles, more space for patient triage, along with a larger waiting room.
The next phase of the project will include further refurbishment work for creating a better environment to treat minors, who have attended the emergency department but are unlikely to require admission to a ward.