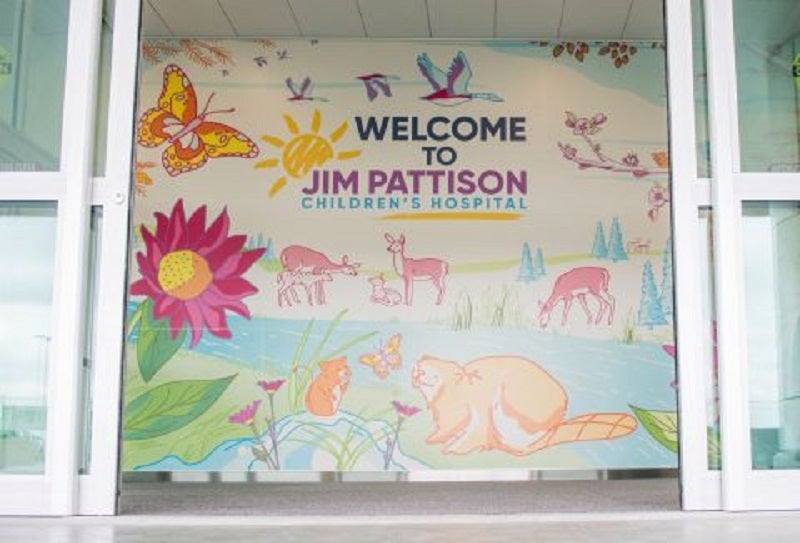 The construction on the new Jim Pattison Children's Hospital in Saskatchewan, Canada, is "substantially complete" and will open later this fall.
Canadian construction company Graham Construction handed over the keys to Saskatchewan Health Authority after achieving the milestone.
Saskatchewan Health Authority Provincial Programs vice-president Corey Miller said: "The new Jim Pattison Children's Hospital will act as a centre of excellence for the care of our moms and children and provide dedicated physicians and staff processes specific to the unique needs of children.
"The hospital's design is focused on the needs of families, providing a child-friendly atmosphere and comfortable, private spaces for families to spend time together outside of patient rooms."
The 176-bed Jim Pattison Children's Hospital features private rooms and sleep space for parents or supportive partners, and outdoor play area, teen lounge, playrooms, as well as a theatre to play movies and conduct events for young patients.
It also includes a 24-hour paediatric emergency department and Saskatchewan's first dedicated paediatric surgical suites.
The department will have the capacity to treat more than 5,000 young patients a year.
Once opened, the hospital will have more than 72 full-time physicians in more than 20 specialities.
Jim Pattison Children's Hospital Foundation president and CEO Brynn Boback-Lane said: "An incredible amount of work, fundraising and dedication has been accomplished to reach this milestone. The people of Saskatchewan deserve recognition for making this possible.
"We are very proud to be part of such a monumental facility that will benefit Saskatchewan moms, children and families.
"It is a great day for maternal and paediatric healthcare in our province and this Foundation will continue to support Jim Pattison Children's Hospital for the generations of families that will benefit from its care."
Before the hospital opens, over 77,000 pieces of equipment will be installed and tested, while more than 2,400 employees in addition to physicians will be trained.
The authority has already hired about 60 paediatric specialists, sub-specialists and surgeons.
So far, $68m has been raised, with aims to reach a target of at least $75m in funds.