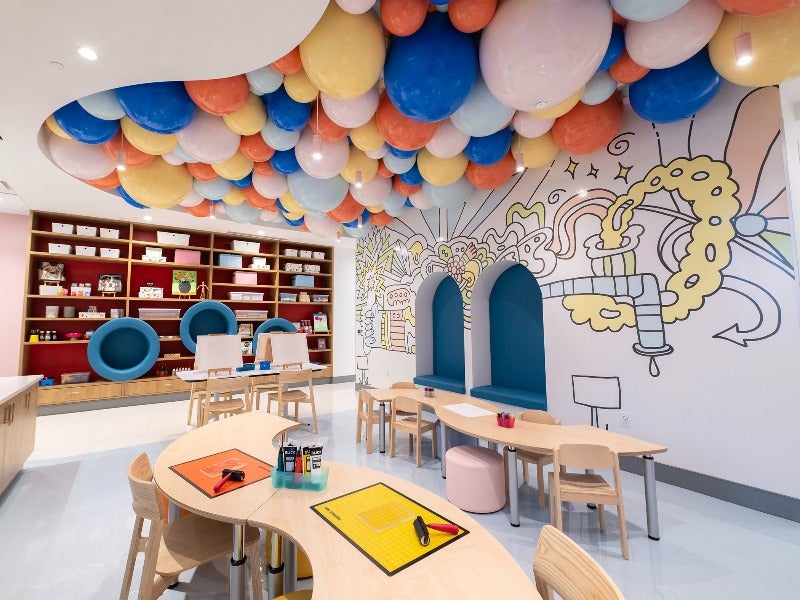 St. Jude Children's Research Hospital and AbbVie, a research-based global biopharmaceutical company, have announced the opening of Family Commons.
Family Commons is the first-ever treatment-and-clinical-staff-free floor at the hospital and offers a cosy area for patients and their families to engage in activities, and nourish their imaginations in between clinic sessions.
In 2018, AbbVie made an investment of $50m to fund the 45,000ft2 space on the second floor of the St. Jude Patient Care Center.
This grant made it possible to develop, build, and run the Family Commons initiative. The contribution also helped patient families with non-clinical activities like music therapy and educational initiatives that will carry on at Family Commons.
St. Jude CEO and president James Downing said: "Treatments for childhood cancer and other catastrophic diseases can take years. Family Commons will help ease this journey, offering a community respite space for patients and their families during long days at the hospital.
"The first-of-its-kind floor is designed to provide a full suite of amenities to answer everything a family wants—whether it's quiet time, play time or the many needs that fall in between."
Patient access to Family Commons will launch on 7 February 2023.
It will offer pre-K to high school classroom spaces, reading alcoves, resting nooks, recording studio and maker space; an art room with a balloon-like ceiling that illuminates in different colours; indoor and outdoor play areas.
Family Commons will also feature private rooms for families; cafe with coffee and snacks; stained-glass-adorned sacred space; centralised patient and housing services; event space for meetings; and parent-to-parent mentor meeting space, tech support centre, and childcare.
The final design team for the project included ICrave, ANF Architects, and Evans Taylor Foster Childress Architects.