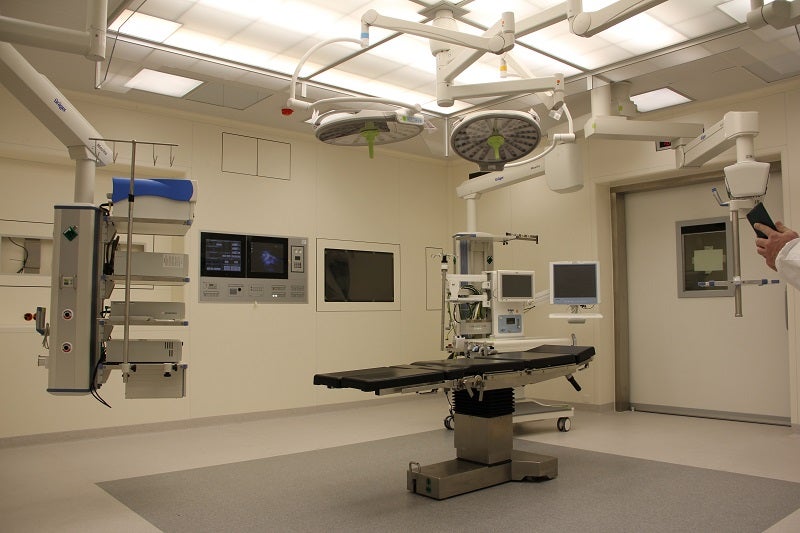 Construction firm Kier has secured a $126m (£92.8m) contract from Bedfordshire Hospitals NHS Foundation Trust to design and construct clinical buildings at Luton & Dunstable (L&D) University Hospital in England, UK.
The contract, which was awarded under Crown Commercial Services (CCS) framework, will see construction of new buildings covering a 16,700m2 area.
Kier Construction Group managing director Liam Cummins said: "This is a key appointment through the Government's CCS framework and is one of the 20 projects that the government announced in August 2019 to receive $1.1bn (£850m) additional capital funding investment.
"We have been, and will continue to, implement the Construction Playbook and its principles and policies throughout project delivery.
"Kier brings a breadth of experience in delivering large healthcare facilities, as well as localised experience of the provision of opportunities for the local community through our Luton DART project."
Kier will be responsible for the construction of a new acute services block and a ward block featuring a delivery suite, the midwifery-led birthing unit, a neonatal intensive care unit with parent accommodation.
The contract will also include construction of an ambulatory surgical unit to support day case surgery, theatre suites and a critical care unit.
During the construction, the neighbouring clinical blocks will continue to run.
For this project, Kier will use low-carbon concrete in the building frame and floor slabs.
Upon completion, the project will improve maternity, neonatal, theatres and critical care services. It will also enhance staff and patient experience and clinical outcomes.
Bedfordshire Hospitals NHS Foundation Trust Redevelopment and Strategic Planning director Melanie Banks said: "We are delighted to have appointed Kier as our contractor to deliver the Acute Services Block and New Ward Block at the L&D.
"This has been many years in the planning, and we are thrilled that work will start imminently. These buildings will provide modern facilities, allowing our teams to continue delivering excellent care to the local community."
Works at the site are expected to begin next month and are slated for completion in 2024.
In December last year, Kier completed the Heatherwood Hospital transformation project in Ascot, UK, for Frimley Health National Health Service (NHS) Foundation Trust.