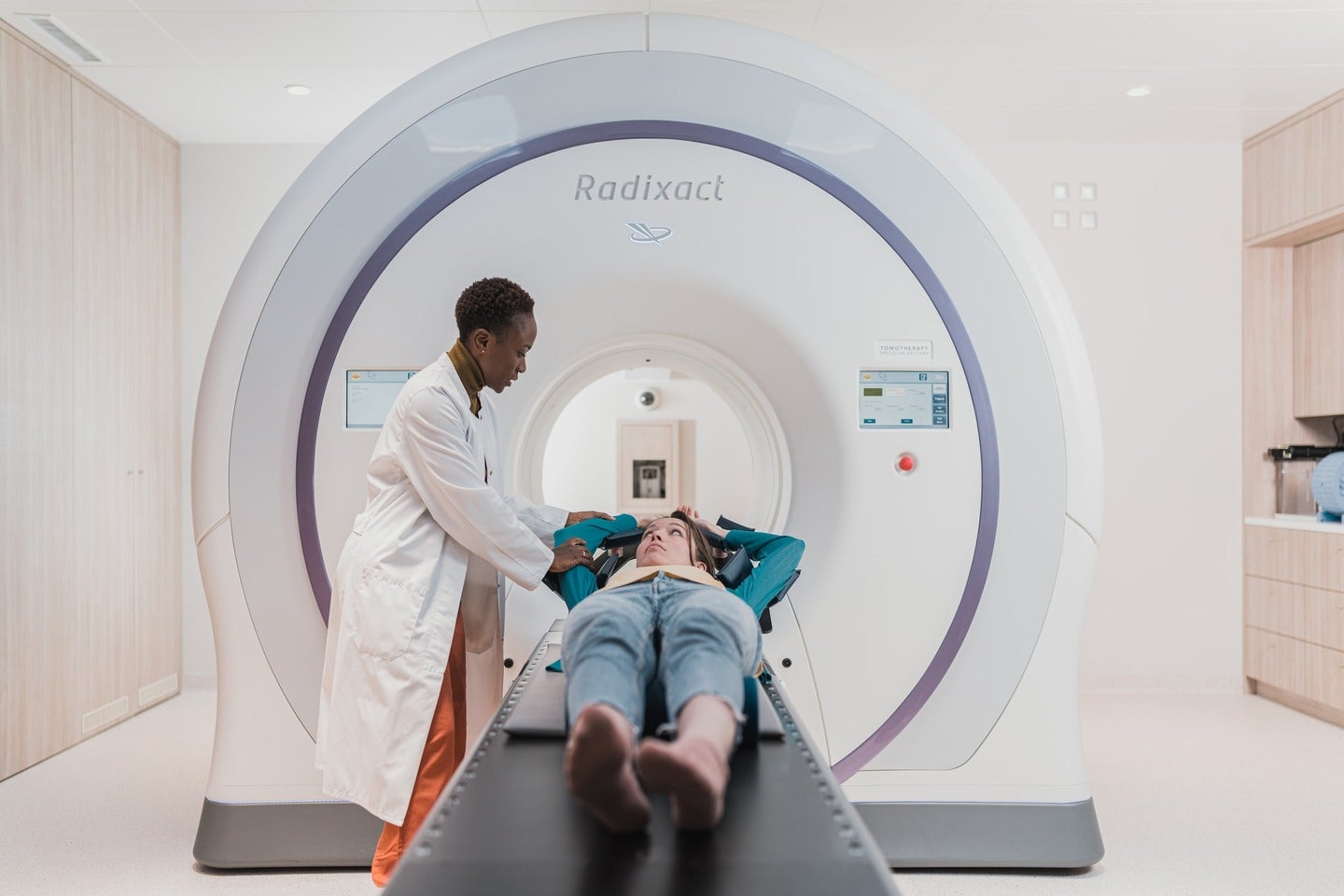 King Hamad American Mission Hospital (KHAMH), a multi-speciality hospital, has opened for outpatients in Bahrain, reported Trade Arabia.
The obstetrics, gynaecology and surgery departments are set to open this month.
This new 125-bed purpose-built hospital in A' Ali has been designed as a five-star hospitality facility while maintaining the American Mission Hospital's (AMH) mission of preventing illness through wellness instead of merely treating diseases.
Bahrain Prime Minister and Crown Prince Salman bin Hamad Al inaugurated this hospital facility earlier this year.
The X-shaped building, which represents the X chromosome featuring a glass-clad design, was completed in 25 months.
KHAMH was designed by the healthcare concept designer Leo A Daly and interior design by IDA.
Aref Sadeq Design Consultants, Elevate Studio (auditorium), Kooheji Engineering Consultancy, and STAT are the project consultants. Smart Skyline served as the main contractor.
The hospital featuring 14,000m2 of green space around the facility was built with a focus on sustainability and provision for expansion in the future.
The 72,000m2 ground-plus-five-storey facility has 512 parking spaces in the basement and ground level.
Speaking to the media, AMH chief medical officer and corporate CEO George Cheriyan said: "This hospital was built in just two years, three months during the Covid pandemic – and that was a remarkable achievement because of some remarkable people who worked with us in executing this project."
The hospital has a basement, ground floor, five upper levels, and an upper roof. It has 125 inpatients (IP) beds and 75 transient beds, in addition to accident and emergency (A&E), diagnostic and therapeutic services.
The inpatient areas are primarily on the third and fourth floors, with rooms grouped into four wings.
Private rooms include 64 Deluxe rooms on the third floor, 28 Super Deluxe rooms, and six Royal Suites on the fourth floor.
The Royal Suite rooms have access to 18 well-baby cribs on the third floor and six on the fourth floor. The wide use of windows ensures that these wards are bathed in natural light, while sun breakers prevent solar heat gain.
Each wing has its nurse station with a pneumatic tube station for transferring blood samples to the laboratory or collecting medication from the IP pharmacy.
The advanced nurse call system (NCS) for patients is installed in all the inpatient areas and public toilets.
Furthermore, the King Hamad American Mission Hospital, in partnership with the Royal College of Surgeons Ireland (RCSI) in Bahrain, will serve as a medical college.