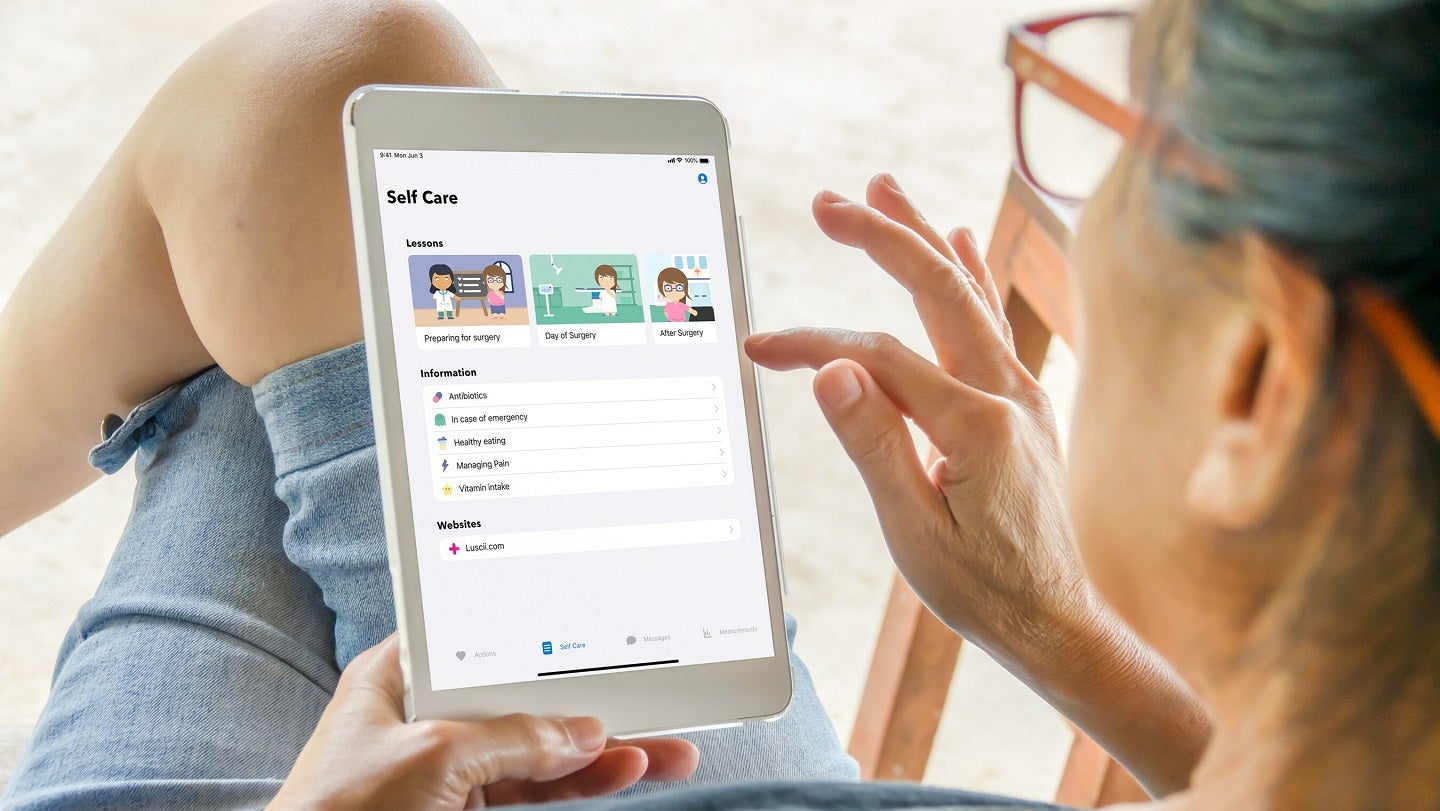 Netherlands-based remote patient monitoring solutions provider Luscii has partnered with Jamf, a US-based company specialising in managing and securing Apple devices, to support remote patient monitoring via iPads for millions of patients globally.
This collaboration integrates Luscii's expertise in remote patient monitoring with Jamf's device management and security capabilities.
Through the seamless integration of Luscii's homecare platform, and Jamf's device management software, healthcare institutions can securely deploy iPads for remote healthcare solutions.
Luscii's platform enables healthcare providers to remotely monitor patients, spot health deterioration early, and reduce hospital admissions.
Leveraging Jamf's support, iPads employed for remote patient monitoring can be configured, updated, and managed with healthcare data privacy regulations.
By addressing digital exclusion, the partnership seeks to create a more inclusive healthcare landscape, making remote patient monitoring available to all patients.
This alliance coincides with Apple's announcement of HealthKit coming to iPad, enhancing patient care through digital solutions.
Luscii founder Daan Dohmen said: "We are excited to partner with Jamf to bring Luscii on iPad access to millions of patients worldwide.
"Offering digital health means that we need to make sure every patient can get access to these new possibilities, even the most vulnerable.
"By combining Luscii's innovative remote monitoring platform with Jamf's industry-leading device management capabilities, we can deliver a seamless and secure experience for any patient: a hospital-in-a-box.
"This partnership will revolutionise the way healthcare is delivered, leaving no patient behind."